News story
Southampton water fluoridation scheme
Public Health England (PHE) takes no further action to implement fluoridation scheme in Hampshire.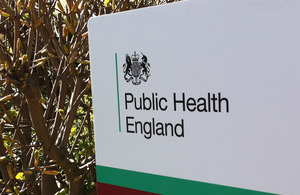 The proposed water fluoridation scheme would have served around 160,000 Southampton residents and a further 35,000 people in neighbouring parts of south-west Hampshire.
PHE endorses the efficacy and safety of water fluoridation in reducing children's tooth decay but does not wish to proceed without the backing of Southampton City Council, the local authority where most of those who would benefit from fluoridation live. Both Hampshire County Council and Southampton City Council oppose the scheme.
PHE chief executive Duncan Selbie explained:
Water fluoridation would make a big difference to the dental health of Southampton children, particularly those in the most socially deprived areas. We regret having to drop the scheme, but we believe it is the right decision in the circumstances.

We want to work with Southampton City Council to tackle Southampton's high rates of tooth decay. We have offered support to the Council in coming up with plans to reduce tooth decay among local children.
Published 28 October 2014