News story
South Coast's financial services industry hailed by City Minister
New initiative launched to market the South Coast as a place to set-up and grow a financial or professional services business.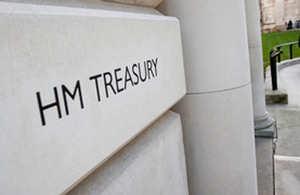 City Minister Andrea Leadsom today visited Bournemouth to launch a new initiative to market the South Coast more effectively as a place to establish and grow a financial or professional services business.
The new marketing initiative, known as the South Coast Financial Centre of Excellence, will be led by UK Trade & Investment (UKTI), which is the government body that helps UK-based companies succeed in the global economy. They will work closely with local government, industry and educational establishments.
Speaking at the offices of JP Morgan, who employ more than 4,000 people in Bournemouth, Leadsom hailed the success of the South Coast as a hub for financial and business service companies, but set out the government's determination to go further and build on the area's existing strengths.
These include the region's easy access to London, its deep graduate talent pool arising from 9 universities within a 40 mile radius, and its excellent transport links, with international airports at both Southampton and Bournemouth.
These strengths are already attracting thousands of financial and professional services businesses: over 2,000, including more than 20 FTSE 100 firms, have established headquarters, major corporate centres, or back-office operations in the area, providing over 130,000 jobs.
The South Coast scheme is being rolled out as a pilot ahead of five further regional financial centres of excellence to be identified during 2015.
Andrea Leadsom, Economic Secretary to the Treasury said:
A key part of our long term economic plan is to support a competitive financial services sector, not only in London, but also in the rest of the country, where around two thirds of the people employed across the sector work in a variety of roles.

That's why I'm delighted to launch the Financial Centre of Excellence here on the South Coast which is a leading regional hub for financial and business services in the UK, providing over 130,000 jobs for the local area.
Sue Langley, Chief Executive Officer, UKTI Financial Services Organisation, said:
The South Coast Regional Centre of Excellence will be the first step in promoting other regional financial clusters across the UK. This will highlight the brilliant expertise and experience in our regions. It enables us to build on the wide range of skills and sophisticated infrastructure to ensure that the financial sector continues to create jobs, and drive economic development and foreign investment in the UK's regions.
Read UKTI's guide on the reasons that make the South Coast of England and the cities in that region a hub for the financial services.
Published 5 March 2015