News story
Soldiers offer ground expertise to aerial assets in Afghanistan
When ground troops find themselves in trouble on the front line they have the reassurance of knowing that help is invariably close at hand.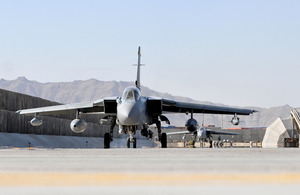 While Army Apache helicopters are often called upon to neutralise enemy threats, the Royal Air Force plays an equally important role with their impressive fleet of fast jets.
These fearsome aerial assets fly out of Kandahar and, although the pilots and support crew are based well outside Army circles, they have direct access to all things green courtesy of skilled ground liaison officers (GLOs) who are embedded within their squadrons.
Such personnel act as a link between the 2 Services to ensure those in the air have a clear understanding of the situation below.
Attending the Tornado Force's War Week exercise at RAF Marham, Captain James Perring of 1st Battalion The Royal Anglian Regiment said:
Our role is about taking everything that is happening on the ground and translating that into basic speak for the aircrew. They have no idea about the situation on the ground so we talk them through the process. I get involved with anything that is Army-related.
We are trying to give as much information as possible so when they are up in the sky they know where people are and what is going on.
Captain Perring is now on a four-month deployment with 9 Squadron in Afghanistan and the serviceman was quick to highlight the differences between his roles with the RAF and Army.
He explained:
GLO is a posting I applied for and is something completely different. I had no idea or appreciation of how air assets work so it has given me great insight.
This is going to be an interesting tour and in a way I will have a greater understanding of the bigger picture in Afghanistan compared to spending 6 months on foot.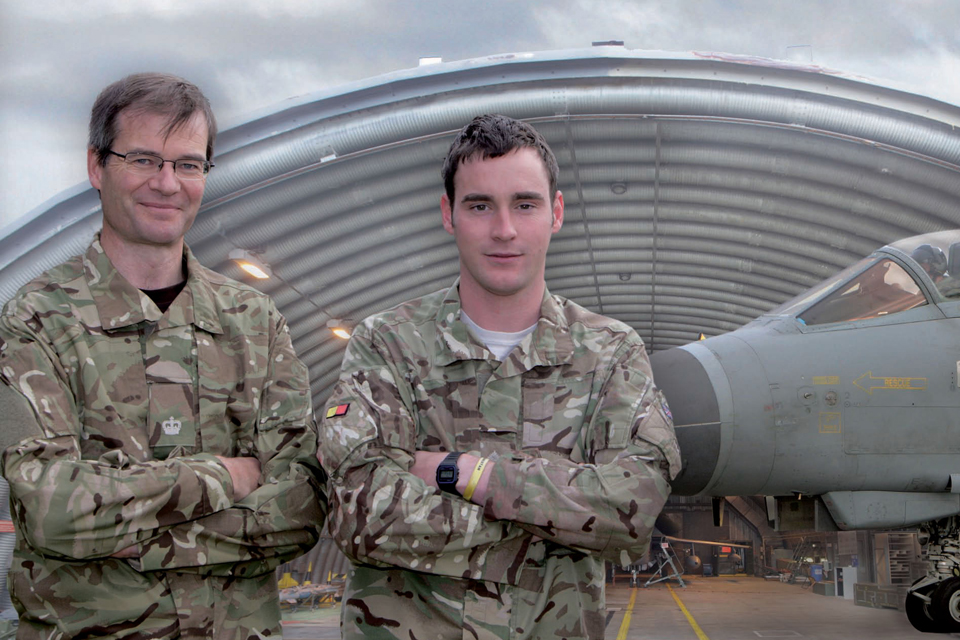 Working with the RAF has been a bit of a culture shock. Sometimes the bureaucracy can be frustrating but it works for them and it is like that for a reason. It has been hard to adjust but there are positives to take.
Captain Perring was not the only soldier involved in War Week. Major Jeremy Higgins of the Royal Artillery, a reservist who is a director for Cross Country Trains, was also on hand to offer expert advice and guidance from an Army perspective.
The exercise is designed to test personnel on the scenarios they are likely to face in theatre and the officer was determined to add as much realism as possible. Major Higgins said:
We are trying to ensure the aircrew get the training they need ahead of the deployment, while tying in with other agencies such as forward air controllers. It is about orchestrating different elements in the air and on the ground so when the jets go out they get the training they require.
We will be talking to troops in the field beforehand, asking what they need and what they are trying to achieve.
The aircrew also highlight the areas they want to work on, such as night missions, and the soldiers come up with different scenarios for them. Effectively we have two serials feeding into one another.
While there is a close link between the two forces, GLOs are mindful of not overloading their airborne colleagues with unfamiliar Army tactics and thought processes.
And it is not just UK personnel who benefit from the support offered by the Tornado crews. Major Higgins explained: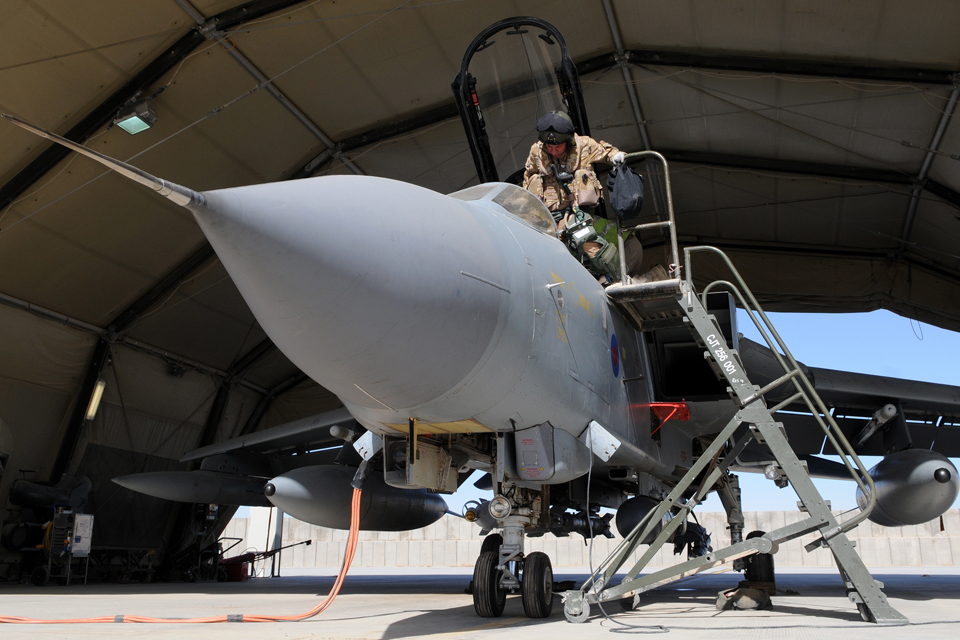 It can be quite challenging as we cover the whole of Afghanistan and can be allocated anywhere. It is an international role and we have to get information from soldiers who do not have English as their first language.
We give the aircrews some situational awareness and that can be quite important due to the various forces we work with. They have different kit, depending on what they are doing, so a footprint of life on the ground is vital.
A Toyota Hilux with guys in the back could be perceived as being the enemy, but it may also be local allies.
Our role is about adding value in any way we can. We may be asked simple questions or ones that completely floor us. We interact with land troops to get a picture of what they want from the fast jets.
The demand for aerial assets is inevitably strong as soldiers maintain the Army's operational tempo and such requests mean the RAF are on high alert during the training cycle.
Squadron Leader Lisa Foy, the acting officer in command of RAF Marham's Operations Wing, said:
There is always more demand than we can meet but we strive to match the requirements from Land whenever possible. We want to benefit the personnel on exercise while training the Tornado crews as well.
We recognise that the Force needs to train with soldiers and War Week is the perfect opportunity to do that.
A lot of 9 Squadron's training during this phase has been provided by the Army, and GLOs are critical in bringing everything together. Our expertise is in the air and these guys form a crucial link with the ground.
This report by Richard Long is taken from the December 2012 edition of Soldier - the magazine of the British Army.
Published 13 December 2012