News story
Soldiers get on their bikes
The Metropolitan Police has donated 40 used, lost and stolen bicycles to soldiers of 2nd Battalion The Princess of Wales's Royal Regiment.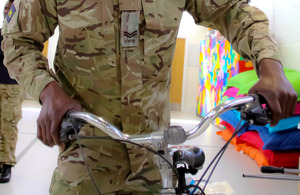 A ceremony was held at Royal Artillery Barracks in Woolwich on Friday, 26 April, to mark the donation of 40 bicycles to the 2nd Battalion of the Princess of Wales's Royal Regiment (2 PWRR) which is known as 'The Tigers'.
The bicycles were donated by the Metropolitan Police Service, in conjunction with national Armed Forces charity SSAFA (Soldiers, Sailors, Airmen and Families Association) and Greenwich Borough Council, as part of a disposals programme for lost and stolen bicycles. They will be used to enhance the Tigers' physical training regime, with some of the better bikes being used for those soldiers who wish to pursue competitive cycling within the Army.
The event was attended by the Mayor of the Royal Borough of Greenwich, Councillor David Grant, Major General Robin Searby, Chair of SSAFA Forces Help London Central Branch, and senior officers in the Metropolitan Police.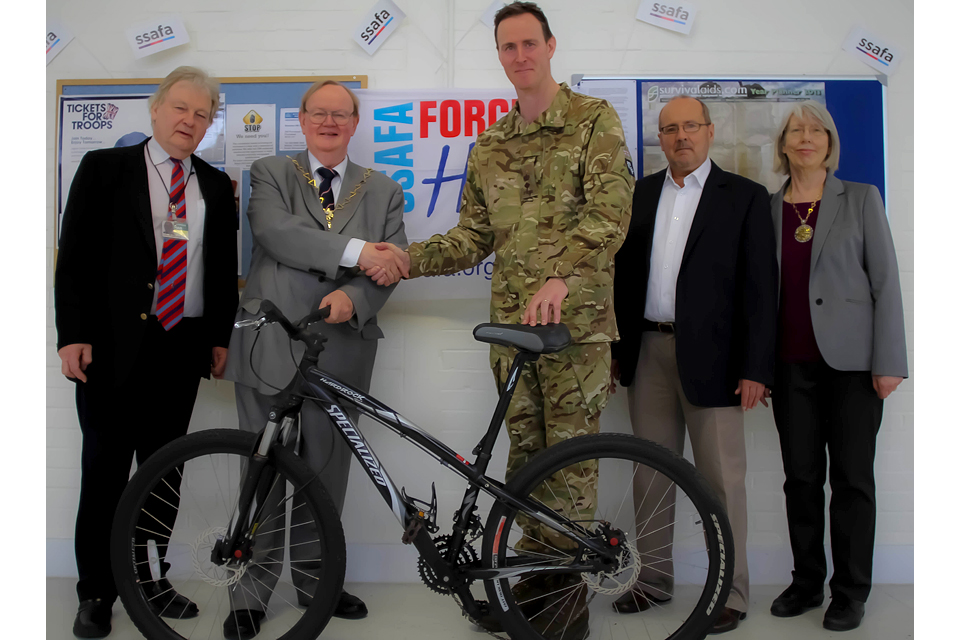 The Commanding Officer of 2 PWRR, Lieutenant Colonel Oli Stokes, said:
We really appreciate the donation of 40 bikes as part of the Metropolitan Police's scheme; they will be an invaluable aid in our soldiers' physical training. What is more we recognise and thank the police, SSAFA and the local community in Woolwich for this extremely worthwhile project.
It's a great example of the community working together and of Greenwich's commitment to the Armed Forces Community Covenant.
The Community Covenant is a voluntary pledge of mutual support between a civilian community and its local Armed Forces community. The covenant encourages residents to support the Armed Forces community in their area, and helps to build understanding and awareness of the issues which affect military personnel and their families.
Also, as part of a wider project to protect bicycles from theft, soldiers and family members were able to have their bicycles marked by the police at their mobile bicycle-engraving stand in the Welfare Centre at Royal Artillery Barracks.
Corporal Garraway of 2 PWRR said:
As a keen cyclist, I am really glad that we are benefiting from this scheme. I look forward to getting out on the bikes over the coming weeks.
Published 29 April 2013