Social enterprises to receive £19 million investment over next year announced
Today the Department of health announced investment of £19m over the next year for social enterprises.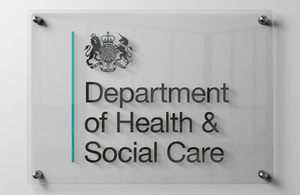 Today the Department of health announced investment of £19m over the next year for social enterprises, on top of the £100m already invested over the last five years. The money will be used to support frontline staff to run services that provide what their local population really need. The Cabinet Office and Department of Health committed to help fund and assist more doctors, nurses and other public sector workers to run services that are tailored to their local community.
The Department of Health was the first department to give staff new rights to form social enterprises. The team from Department of Health will bring their expertise on supporting the development of these organisations as they join the Cabinet Office mutuals team to help roll out similar rights across all government departments.
On the extra funding, Andrew Lansley, Secretary of State for Health, said:
'The NHS is full of people with new ideas about giving patients the care they need. Social enterprises are able to harness these innovations and provide services that will greatly help patients.
We have already seen 6,000 Social Enterprises within the NHS offering staff more freedom and giving patients more tailored health care. The extra funding announced today will help roll out more of these services across the health service and shift power and control to frontline workers.'
Many health services have experienced a range of benefits from becoming social enterprises. For example Inclusion Healthcare, a multi-agency one stop shop for homeless people in Leicester, has reported better motivated staff who feel an ownership of the business. Patient experience is enhanced through being able to offer a more flexible, responsive service, like visiting agencies who provide classes in numeracy and literacy skills for working life, plus computer training, art and home economics sessions.
Public sector staff who are interested in forming a Social Enterprise or a mutual can work with the cross government team to see if their idea for a service can get support to set up their business. A £10million 'Mutuals Support Programme' has been put in place by the Cabinet Office to help develop the next wave of public sector worker run services.
Read the Cabinet Office press release: £19m for social enterprises as Department of Health and Cabinet Office join forces to back public service mutuals.
Published 7 June 2012