Minister meets business owners in the West Midlands at first regional workshop.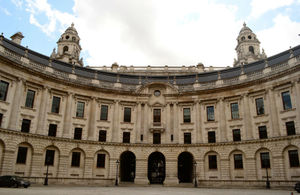 Small businesses in the West Midlands gathered on Tuesday for the first in a series of regional events about workplace equality.
The SMEs (small and medium-sized enterprises) roadshow, organised by the British Chambers of Commerce and the Government Equalities Office, aims to promote a better understanding of what equality legislation requires.
The first of the 10 breakfast workshops was held in Coventry, where Women and Equalities Minister Jo Swinson spoke to local business owners.
"What women need is confidence, not quotas," Ms Swinson said. "So rather than telling companies what to do, we're encouraging them to see the real business benefits of taking voluntary action. Our approach is beginning to pay off.
"We have already seen the biggest ever jump in the number of women on boards and it doesn't stop there. Many of the UK's leading companies are now reporting on gender equality throughout their workforces under our Think, Act Report scheme and the Women's Business Council is investigating how to help remove barriers to female success. This ongoing work will help even more women rise to the top and give the economy a real boost."
Following the seminar, the Minister visited local firm Carrick Travel to hear about their experiences as a small business.
Further information
Published 31 October 2012