Smart Regulation and Economic Growth: Seizing the Tourism Opportunity
Report from Tourism Regulation Taskforce is published.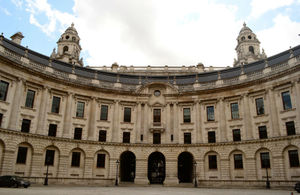 Recommendations from an independent panel for widespread deregulation of the tourism and hospitality industries were published today.  The proposals, which cover areas such as planning and use classes regulations, travel insurance, food labelling, health and safety rules, employment restrictions in the tourism sector, licensing and many other areas of concern to the industry, will now be considered across Government.
The report, Smart Regulation and Economic Growth: Seizing the Tourism Opportunity (PDF 689kb) was commissioned by Tourism Minister John Penrose, and prepared by an expert group under the chairmanship of Alan Parker CBE, President of the British Hospitality Association. 
Alan Parker said:
"Tourism and hospitality are really important to the UK economy. Together they are one of our largest industries and our third largest export earner.  And it's also a sector that is ripe for growth, with potential for a further half million jobs to be created by 2020.
"So there is a huge opportunity that everyone in the industry wants to be part of. Cutting red tape is one easy thing that the Government can do to help bring this growth about. Bold action from the top can save businesses time and money which, for many of the small and medium size companies in our sector, can represent a make or break solution."
Tourism Minister John Penrose said:
"I am very grateful to Alan Parker and his taskforce for their work in this area, which complements the work of the Cabinet Office's Red Tape Challenge last year which consigned 60 out of 102 rules and regulations, identified by the industry, either for amendment or the chop. Alan Parker's recommendations are wide-ranging and challenging, which is just as it should be. Our task in Government now is to look closely at what he has suggested and see what's feasible and what's not.
"The Prime Minister has said that 'a regulation should go … unless there is a clear and good justification for government being involved.' This will be our starting point and I look forward to taking this work on."
Notes to Editors
Smart Regulation and Economic Growth: Seizing the Tourism Opportunity - A Report from the Tourism Regulation Taskforce to John Penrose MP, Minister for Tourism, Department for Culture, Media and Sport (PDF 689kb)
Press Enquiries: 020 7211 2210
Out of hours telephone pager no: 07699 751153
Public Enquiries: 020 7211 6000
Published 24 January 2012