News story
Slovenia and Croatia: Minister for Europe welcomes referendum result
Minister for Europe David Lidington welcomes the result of the referendum on Slovenia and Croatia's border.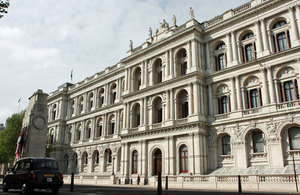 Speaking on the referendum result in Slovenia and Croatia, Minister for Europe, David Lidington MP said:
"We warmly welcome the positive result of the referendum on settling the Slovenia/Croatia border. We applaud the determination of the Slovenian and Croatian Governments to move beyond historical disagreements by negotiating an amicable resolution outside EU accession negotiations. We hope that this Agreement will serve as a positive example of reconciliation to other countries of the Western Balkans and give fresh impetus to the process of EU enlargement towards this region.
As William Hague said in Sarajevo, Britain will be a committed and reliable partner in a sustained effort to put the countries of this region irreversibly on the path to joining the EU."
Published 8 June 2010