Sixty five towns and cities in running to be local TV pioneers
Sixty five towns and cities are in the running to pioneer the UK's first local television services, Culture Secretary Jeremy Hunt has announced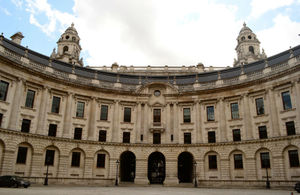 A map of the country is published today, detailing the towns and cities in which new local TV services could be broadcast. With the first wave of licences due to be awarded next year, the eligible areas are being asked to make the case for why their town should be one of the first to bid to enjoy the service.
The Secretary of State for Culture, Olympics, Media and Sport, Mr Hunt, said:
"These new, local TV services will be a fundamental change in how people get information about their own communities, and how they hold their representatives to account.
"There's a huge appetite for local news and information in communities the length and breadth of the country. I want people to be able to watch television that's truly relevant to them, about what's happening where they live and featuring the people they know.
"The first licences will be open to bidders in just a few months. But before then, we need to decide which areas are best placed to pioneer the new service. In deciding the order in which licences should be made available, we need to judge the level of interest from potential broadcasters and audiences, and take the views of companies interested in bidding for the single multiplex licence."
A consultation is published today which asks the question:
Why do you think your town or city should be among the first of those selected to bid for a local TV licence?
The Government is also seeking views from potential multiplex operators (known as 'MuxCo') and asking them which locations they think are necessary to make their model a success.
In the next few weeks Mr Hunt will host a series of events around the country to discuss these issues and how local TV could provide a valuable service in different communities. The summits will be attended by industry, MPs, councillors, regional screen agencies, viewers groups, university and college staff and potential bidders in the following cities:
Birmingham (18 August)
Manchester (19 August)
Newcastle (24 August)
Newport (26 August)
Glasgow (9 September)
London (14 September)
The framework for local television, published last month by DCMS confirmed that a block of geographic interleaved (GI) spectrum will be awarded to a single multiplex licence holder, which will carry local services licensed by Ofcom to broadcast local TV.
Ofcom has carried out a detailed analysis to establish which towns and cities across the UK have good GI spectrum coverage from existing transmitters and are therefore potential locations for the first licences.  Detailed coverage maps on a site-by-site basis will be available on the Ofcom website shortly.
Today's call for support for towns and cities to be selected in the first wave will run in parallel to a wider consultation on the local TV legislative process. It is expected that the initial list will be narrowed down to around 20 contenders for the first tranche of licensing before the end of the year.
These plans to support the development of local TV wherever possible on digital terrestrial television are the first stage of the Government's strategy. In the longer term, there is huge potential for local TV to be broadcast over the internet (IPTV) at relatively low cost, with more and more televisions and set-top boxes are now able to play IPTV. The Government is also committed to making superfast broadband available to at least 90 per cent of the population and at least 2Mbps to the rest, which will mean most households will be able to receive IPTV in due course.
Notes to Editors
Ofcom has identified that the following 65 locations that have the potential for a licensed local TV service:
Aberdeen
Ayr
Bangor
Barnstaple
Basingstoke
Bedford
Belfast
Birmingham
Brighton and Hove   Bristol
Bromsgrove
Burnley
Cambridge   Cardiff
Carlisle   Carmarthen   Derry / Londonderry   Dover
Dundee
Edinburgh
Elgin
Falkirk
Glasgow
Gloucester
Greenock
Grimsby
Guildford
Haverfordwest
Haywards Heath
Hemel Hempstead
Hereford   Inverness
Keighley
Kidderminster
Lancaster
Leeds
Limavady
Liverpool
London
Luton   Maidstone
Malvern   Manchester
Middlesbrough
Mold
Newcastle
Norwich   Nottingham   Oxford
Plymouth   Poole   Preston
Reading
Reigate
Salisbury
Scarborough
Sheffield
Shrewsbury   Southampton
Stoke on Trent Newcastle under Lyme
Stratford upon Avon   Swansea
Telford
Tonbridge
York
Press Enquiries: 020 7211 2210
Out of hours telephone pager no: 07699 751153
Public Enquiries: 020 7211 6000
Published 11 August 2011