News story
Sir Don Curry statement on the Taskforce for Farming Regulation
"The increasing burden of regulation can pose very real problems for businesses in the UK. Richard McDonald 's Taskforce has a real opportunity…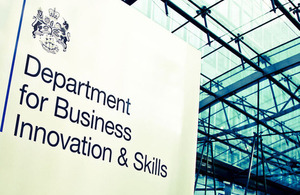 "The increasing burden of regulation can pose very real problems for businesses in the UK. Richard McDonald 's Taskforce has a real opportunity to make an important contribution in how we can look to change the culture of Whitehall. We have to move away from the view that the only way to solve problems is to regulate.
"By cutting unnecessary red tape we can ensure that the right environment is created to stimulate innovation and growth, in this case allowing the farming sector to contribute to the economic recovery of Britain.
"The Better Regulation Executive will be supporting the taskforce in identifying how life can be made easier for the farming community, and I commend Defra for initiating this review."
Notes to editors
BIS' online newsroom contains the latest press notices, speeches, as well as video and images for download. It also features an up to date list of BIS press office contacts. See http://www.bis.gov.uk/newsroom for more information.
Notes to Editors
Contact Information
Name BIS Press Office Job Title
Division COI Phone
Fax
Mobile
Email NDS.BIS@coi.gsi.gov.uk
Published 9 July 2010