Significant fall in net migration
Latest figures from the Office for National Statistics show that net migration has fallen by 59,000.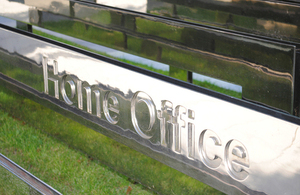 The provisional figures for the year ending March 2012 show that net migration has fallen 'significantly' to 183,000 from 242,000 the previous year.
The drop comes after recent Home Office reform of the immigration system starts to take effect. The number of visas being issued is also down.
Net migration
Immigration Minister Mark Harper said: 'This is a significant fall in net migration and the total number of visas issued for work, study and family reasons is at its lowest since 2005. This shows we are bringing immigration back under control. Our tough policies are taking effect and this marks a significant step towards bringing net migration down from the hundreds of thousands to the tens of thousands by the end of this Parliament.
'At the same time, we continue to attract the brightest and best: these figures show that there has been a small increase in the number of sponsored student visa applications for the University sector - and a further increase in student visit visas. It's clear that international students continue to come to the UK's world renowned universities.'
Published 29 November 2012