News story
Sickness absence system to be reviewed
Independent review will look at changing the current sickness absence system and reducing the £100 billion ill health costs the economy each year.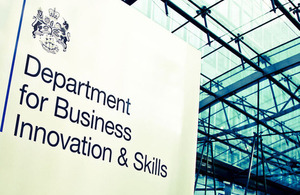 In a speech, delivered as the Government's Welfare Bill was announced, the Prime Minister David Cameron has announced a review into sickness absence.
Jointly chaired by David Frost, Director General of the British Chambers of Commerce and Dame Carol Black, National Director for Health and Work, the review will explore radical new ways on how the current system can be changed to help more people stay in work and reduce costs.
Reporting later this year, the review will:
Explore how the current sickness absence system could be changed to help people stay in work, reduce and share costs for the taxpayer and businesses, and contribute to economic growth.
Examine whether the balance of these costs are appropriately shared between individuals, employers and the State.
Make tangible recommendations for change.
Ensure that recommendations for change are consistent with promoting private-sector growth and minimising burdens on business - in particular small and medium-sized businesses.
Under the current system employers bear the costs of short term sickness with the State, and ultimately the taxpayer, absorbing the cost of longer-term ill-health, with over 300,000 people leaving work to claim sickness-related benefits each year - making up around half the total flow on to Employment and Support Allowance (ESA).
The review, which is jointly sponsored by the Department for Work and Pensions and the Department for Business Innovation and Skills, will include a panel of experts from business, trade unions and health representatives and will be conducted in the context of the Growth Agenda.
It will also feed into the wider Employment Law Review, which is looking at measures to reduce red tape and remove the burdens on business, encourage growth and maximise flexibility for employers and employees.
Employment Relations Minister Edward Davey said:
"This is an important review which will help tackle the problems faced by business and individuals. Managing sickness absence more effectively will be a win-win situation for all - businesses, individuals, the taxpayer and crucially, the economy. It could improve productivity, boost growth and mean that many more people no longer have to rely on taxpayer handouts."
David Frost, Director General of the British Chambers of Commerce said:
"Sickness absence undoubtedly has a huge impact on businesses - particularly on smaller firms that struggle with the processes and procedures required, not to mention the direct costs involved. The private sector must focus on growth if we are to sustain the recovery, so it is right that the Government has chosen to look at ways to reduce sickness absence in the workplace and get people back into employment.
"I look forward to working with Dame Carol Black to reduce the unsustainable bill on both employers and the state caused by sickness absence, and making radical recommendations to achieve this."
Additional funding for health and work programmes
Also announced today is an additional £12 million of funding for programmes including the Fit for Work Service and Occupational Health Advice lines. Both have already proved highly successful in providing support for both employers and individuals in the early stages of sickness absence.
Fit for Work Services bring together support such as healthcare, employment, skills, housing and debt advice, and will benefit employers, employees, and in turn the taxpayer by reducing pressure on general practice and other health-related services.
The national Occupational Health Advice lines are valued by employers and provide practical occupational health advice for small and medium-sized businesses on handling individual employee health problems at work.
Links
Published 17 February 2011