Shining a light on Bexley and Bromley - Bob Neill greets the Torch
Olympic Legacy and Fire Minister Bob Neill was out and about with the Torch over the weekend.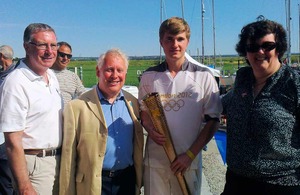 He first welcomed it at Erith Yacht Club as it sailed across the Thames on a Fire Boat, and then in his constituency in Bromley as part of St Mark's community breakfast celebration of the Torch and the local Torch bearers.
At Erith Yacht club he said:
"It was fantastic to be invited to Bexley's magnificent Torch celebration and to greet the Torch as it crossed our great river. I'm pleased to see it was in the capable hands of London fire-fighters and experienced the welcome from this vibrant Yacht Club in Erith. This is a wonderful club that offers affordable sailing for local people and the many children we saw enjoying the river and accompanying the Torch. I'm proud that regeneration money has helped to provide a much needed new clubhouse and workshops - all for the benefit of local people."
Bob Neil greeted the torch at Erith with Teresa O'Neill, Leader of the Council and Will Tuckley, Chief Executive, Bexley Council, as well as hundreds of young sailors and members of the Yacht Club.
Erith Yacht club works to provide affordable and accessible sailing opportunities for local people, particularly young people and people with disabilities. The Department for Communities and Local Government has helped fund and support the Yacht Club, which was awarded £2.35 million from the Homes and Community Agency's Sustainable Communities Fund, designed to create a lasting sporting legacy from the Olympic Games. They now have a brand new, multi functional clubhouse designed by local people for local people, and new accessible boats.
This morning Bob Neill was on the Torch route in Bromley where he breakfasted at St Mark's Bromley with members of the church and the wider community. He shared food with Doug Patterson, Chief Executive of Bromley Council, community leaders and Torch bearers.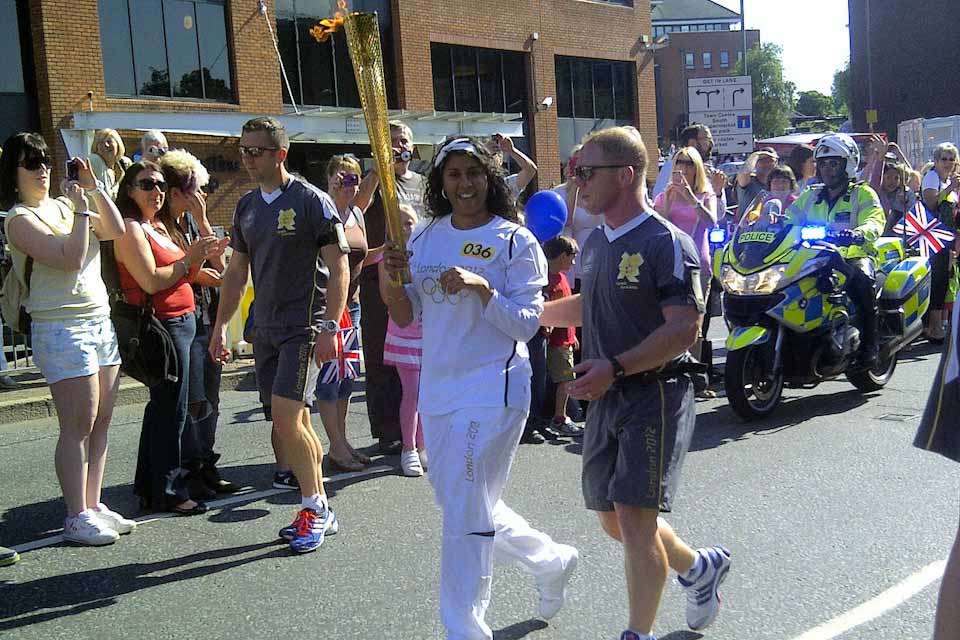 Bob Neill said:
"It's been lovely to be here in Bromley supporting the Torch and the Torch bearers as they run past St Mark's. The community is here at the church celebrating the splendid occasion of the Torch Relay whilst enjoying breakfast with our friends and colleagues. The Reverend Steve Varney, Vicar of St Mark's has welcomed us all into his church to join with the community including Doug Patterson, Chief Executive of the Council to support the Torch as it shines a light on Bromley and this wonderful Borough."
The Reverend Varney said:
"It was wonderful that the community joined in a breakfast feast in celebration of the Torch in Bromley. Families and friends coming together is at the heart of the Olympic spirit and we really demonstrated this today."
For more information on Erith Yacht Club please see their website
More photos are available from the DCLG Flickr channel
Published 23 July 2012