Sensible approach to manage shared homes
Landlords and councils will no longer be faced with bureaucracy aimed at micro-managing rented housing, Housing Minister Grant Shapps confirmed…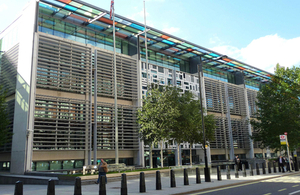 Landlords and councils will no longer be faced with bureaucracy aimed at micro-managing rented housing, Housing Minister Grant Shapps confirmed today.
The Minister laid new regulations that could cut as many as 8,500 planning applications from the system, freeing up councils to focus on local priorities. Currently landlords have to submit a planning application to rent their properties to unrelated tenants - known as Houses in Multiple Occupation. Regulations published today will ensure councils only have to use this power where they know high concentrations of shared homes are a problem.
Too many shared homes in one area can cause problems. A high number of short term tenants with little stake in the community can leave an area with an unloved look and feel, which can sometimes create seasonal ghost towns that harm local economies, anti-social behaviour and an increase in crime.
But the Minister said that a blanket requirement to manage these through the planning system is a drain on council resources, and threatens to drive good landlords away from the rental sector because of increased costs and red tape, therefore restricting availability of affordable homes for rent.
Currently up to 8,500 planning applications may be added to the system each year if every landlord looking to turn their property into a shared home is forced to submit an application, regardless of local circumstances.
Housing Minister Grant Shapps said:
Councils understand their local area best, and they don't need burdensome rules that assume housing issues in every town, village and hamlet are exactly the same. I am also committed to safeguard the supply of rented housing - shared homes are vital for people who want to live and work in towns and cities, and are important to the economy.

That's why I'm giving councils greater flexibility to manage shared homes in their local area. Where there are local issues with shared homes, councils will have all the tools they need to deal with the problem - but they will avoid getting bogged down in pointless applications, and landlords won't be put off renting shared homes where they are needed.
Notes to editors
1. Councils are to be given more flexibility to manage shared homes in their area. The problems that arise from concentrations of shared homes are not widespread and the current requirement imposes an unnecessary burden on landlords and local planning authorities in those areas where shared homes are not a problem. It also runs the risk of reducing supply if landlords choose to move out of the sector rather than face the costs and delays of applying for planning permission.
The definition of a small HMO (the C4 use class) will remain and permitted development rights will be extended to allow all changes between the C4 and C3 classes without the need for planning applications. In areas where there is a need to control HMO development, local authorities will be able to use an Article 4 direction to remove these permitted development rights and require planning applications for such changes of use.
3. These proposals will mean that any change of use between dwelling houses and small HMOs will be able to happen without planning permission unless the local council believes there is problem with such development in a particular area. In these areas they will be able to use article 4 powers to require planning permission.
4. Consultation with interested partners on this issue will ensure that the new rules work effectively for local people without placing an unnecessary burden on landlords and local planning authorities.
5. The proposals are part of wider reform to the planning system so that it moves away from the current top-down approach and create a system which encourages local people to take responsibility for shaping their communities, and gives power to councils to make this happen.
Twitter
Keep up to date with the Department by following us on Twitter (external link).
Media enquiries
Visit our newsroom contacts page for media enquiry contact details.
Published 7 September 2010