News story
Seeking disability sector champions
The Office for Disability Issues are seeking business people to champion accessibility of products and services for disabled people.
This news article was withdrawn on
We withdrew this news story because the closing date for expressions of interest was 16 January 2017.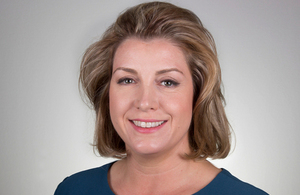 In the UK we have made great progress driving equality for disabled people with the equalities act and anti-discrimination legislation. As a country we spend significantly more than the Organisation for Economic Co-operation and Development (OECD) average on support for disabled people.
However, there is much more to do to provide equal opportunities and choice for disabled people. Simple things that non-disabled people take for granted are not always accessible to disabled people, such as being able to watch your local football team, visit your local restaurant and use the toilet when you get there, or being able to buy easy-change clothing for children.
Disabled people represent a massive untapped market for business with a collective spending power of £249 billion. Harnessing the power of the 'purple pound' creates a virtuous circle of more financial independence and the choices that come with it for individuals, that in turn represent huge economic opportunities for businesses.
So we are issuing a call for business people to become sector champions who will become a catalyst for change by championing accessibility of products and services for disabled people and unlocking this spending power.
We need champions who are ambitious, passionate and dynamic, with strong networks and the ability to reach out to a wide range of organisations and create momentum for change.
We are initially looking for a champion for one year, in each of the following sectors:
fashion industry
retail
leisure venues
toy and gaming industry
tourism
hospitality
media
technology
transport – rail and buses
finance – banking
We would be grateful for expressions of interest from people who are up for the challenge and would welcome the opportunity to work within their sector and with others, to deliver on these goals.
Express your interest
To express your interest, please download and complete the expressions of interest form:
Email the form to fulfilling.potential@dwp.gsi.gov.uk (Office for Disability Issues)
If you have any enquiries please contact Maxine Thompson at the email address above.
Completed expressions of interest are due back by 5pm on Monday 16 January 2017.
Published 21 December 2016