Secondary legislation to share the costs of the Digital Economy Act's notification system laid in Parliament
Secondary legislation on sharing the costs of the Digital Economy Act's measures to tackle online copyright infringement has been laid in Parliament.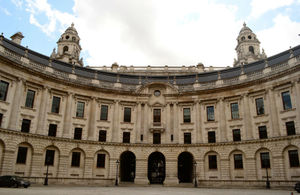 The Statutory Instrument implementing the shared costs has been laid in Parliament and will be debated in both houses.
Communications Minister Ed Vaizey said:
The Digital Economy Act sets out to protect our creative economy from online copyright infringement, which industry estimates costs them £400m a year.
We are introducing a system of mass notification to warn people about the unlawfulness of copyright infringement, explain the harm it does and point them toward legitimate content.
These measures are expected to benefit industry by around £200m a year and as rights holders will be the main beneficiaries, we believe our decision on costs is fair to everyone.
Notes to Editors
The decision over how the costs would be split was announced in September last year. The press notice is available at the News Distribution Service website.
The Digital Economy Act 2010 can be found at the legislation.gov.uk website.
For further information call Paul Conroy on 020 7215 5303.
Press Enquiries: 020 7211 2210
Out of hours telephone pager no: 07699 751153
Public Enquiries: 020 7211 6000
Published 5 July 2011