Scottish limited partnerships to reveal identity of owners thanks to new laws
These new laws will bring Scottish limited partnerships into line with other limited partnerships in the UK.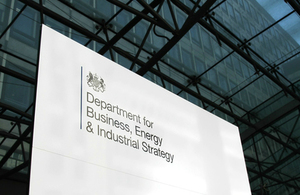 New laws will force Scottish limited partnerships to disclose ownership and control information
Partnerships who fail to comply within 28 days will face fines
Laws will help to improve transparency of partnerships and act as a deterrent against their use for criminal ends
Around 30,000 firms registered as Scottish limited partnerships will be forced to reveal their owners' identities under laws.
There have been allegations that some of these companies have been using these arrangements as vehicles of crime, with a 236% increase in the number of Scottish limited partnerships registered between March 2011 and March 2016.
Scottish Partnerships (Register of People with Significant Control) Regulations 2017, which come into force on Monday (26 June 2017), will bring these firms into line with others in the UK, requiring them to disclose the identity of their beneficial owners within 28 days. If they fail to do so, these partnerships will face daily fines of up to £500.
UK government Business Minister Margot James said:
This government is committed to ensuring all businesses are run responsibly.

These new laws will help to improve transparency of Scottish limited partnerships and act as a deterrent against their use for criminal ends.
Scottish Secretary David Mundell said:
These new laws are a sign of the UK government's commitment to transparency around Scottish limited partnerships.

Campaign groups and media activity have highlighted growing concerns that SLPs had the potential to be used for criminal activity, and by introducing stronger deterrents the UK government is encouraging transparency.
Separately, earlier this year the government launched a review into 'limited partnerships' across the country, with a particular focus on those registered in Scotland following allegations that some of these businesses are being used for criminal purposes.
Unlike those set up in England, Wales and Northern Ireland, Scottish limited partnerships have their own 'legal personality', meaning they can hold assets, borrow money from banks and enter into contracts. A limited partnership is a particular type of business made up of a number of partners, who can be people or other business entities.
Notes to editors
Scottish limited partnerships will need to provide information about the people or legal entities that have significant control.
Guidance will be published alongside the regulations to help Scottish limited partnerships to establish who has significant control over them and to understand the detail of the new regulations.
Information provided by Scottish limited partnerships will be available on the Companies House register.
Published 23 June 2017