School sport organisers aim to inspire
Future of sport in schools under discussion at Youth Sport Trust conference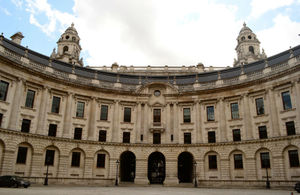 Former Olympians and Paralympians, coaches and local authorities are among those putting school sport under the microscope this week.
The Youth Sport Trust's School Sport Conference, in Telford, is focusing on the theme "competition inspiring everyone".
The event, which began yesterday, is showcasing some of the latest developments in the arena, including the School Games, which is using London 2012 to help transform competitive sport in schools.
Last week, Culture Secretary Jeremy Hunt announced that schoolchildren reaching the finals in next year's School Games will compete in the new Olympic venues before the world's best athletes.
Addressing the conference yesterday evening, Mr Hunt said the key issue was sustaining enthusiasm for sport among young people beyond London 2012 and that the emphasis must now be on getting more schools to see the benefits of involvement and ensuring the quality, relevance and impact of the competition. He told delegates he was confident that all those involved in the School Games could rise to the challenge.
The conference, which continues today, was opened by Baroness Sue Campbell, Chief Executive of the Youth Sport Trust. Ms Campbell said: "We are now entering the last academic year before we host the greatest sporting spectacle on earth - the London 2012 Olympic and Paralympic Games.
"The beginning of this school year provides us with the opportunity to look at how we should best deliver PE and school sport for young people at a time when national excitement around sport has never been higher."
Further information
Published 13 October 2011