News story
Sajid Javid appoints Samir Shah as Chair of the Geffrye Museum
The Secretary of State for Culture, Media and Sport appoints Dr Samir Shah OBE as Chair of the Geffrye Museum for 4 years from 16 June 2014.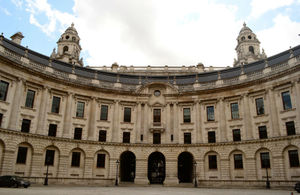 Biography
Dr Samir Shah OBE
Samir Shah is Deputy Chair of the Victoria and Albert Museum and has been a leading figure in broadcasting for over 30 years. Since 2004 he has been Chief Executive of Juniper Communications which makes television and radio programmes and specialises in factual content and dramatised documentaries. Before this he was at the BBC as Head of Political Programmes (1994-1998) and Head of Current Affairs (1987-1994).
Samir was a trustee of the Medical Foundation for the Victims of Torture (2004-2006), Chair of the Runnymede Trust (1999-2009) and a non-executive Director of the BBC (2006-2010), and is a fellow of the Royal Television Society. The University of Nottingham has appointed him to a Special Professorship in the Department of Post Conflict Studies.
Published 12 June 2014