News story
Sajid Javid appoints new Members to the Reviewing Committee
The Culture Secretary has appointed Peter Barber OBE and Christopher Rowell to the Reviewing Committee on the Export of Works of Art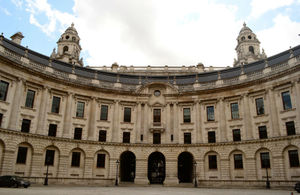 Peter Barber is currently Head of Cartographic and Topographic Materials at the British Library. He has many exhibitions and publications to his name, and was awarded OBE for services to cartography and topography in 2012. He is a Vice-President of the Hakluyt Society and of the Hornsey Historical Society, and a Trustee of the Hereford Mappa Mundi Trust. He is a Council Member of the Society of Antiquaries' Library and Collections Committee, and a past Council Member of the Royal Numismatic and British Art Medal Societies. He has been appointed to the Reviewing Committee for four years, from 1 August 2015.
Christopher Rowell has held curatorial positions at the National Trust for almost 40 years, and is now National Specialist in the history, collecting, display and acquisition of furniture. He is Chairman of the Council of the Furniture History Society, and a Fellow of the Society of Antiquaries. H is Chairman of the Drew Art Travel Scholarship Committee at Winchester College, and a Member of the External Collections Committee at Eton College. He has published widely on the decorative arts. He has been appointed to the Reviewing Committee for four years from 10 April 2015.
The Reviewing Committee is made up of eight permanent members who have expertise in one or more fields (paintings, decorative arts, manuscripts, archaeology etc) so that it can take an objective view of the status of objects brought before it and provide policy advice to the Secretary of State for the Department for Culture, Media and Sport.
Published 24 March 2015