News story
Sajid Javid appoints Eve Salomon as Chair of the Horniman Museum and Gardens
The Secretary of State for Culture, Media and Sport appoints Eve Salomon as Chair of the Horniman Museums and Garden for 4 years.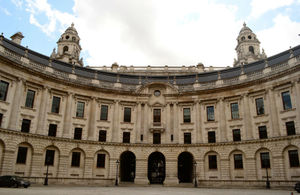 Biography
Eve Salomon
Eve Salomon is Chair of the Regulatory Board of RICS, responsible for regulating some 200,000 Chartered Surveyors in 146 countries. She is a former Press Complaints Commissioner, Gambling Commissioner and chaired the Internet Watch Foundation until January 2012.
A solicitor by background, she is an international legal expert for the Council of Europe and the author of the UNESCO Guidelines for Broadcasting Regulation. Eve has advised governments, regulatory authorities and international organisations (UNESCO, European Commission, World Bank, Council of Europe) on human rights and media-related issues in dozens of different countries. She has been associated with Ovalhouse, a theatre and youth arts centre in South London, as a Trustee and Member for 30 years and is Secretary of Forest of Dreams, a reforestation charity based in Wales.
Eve Salomon has been appointed for a term of four years, commencing 14 July 2014.
Published 25 June 2014