Sainsbury's launch 1 Million Kids Challenge
Children from across the UK given the opportunity to try out a Paralympic sport.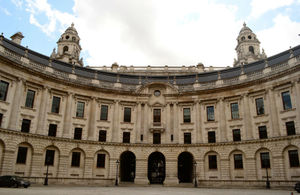 Sainsbury's yesterday launched their 1 Million Kids Challenge, aimed at getting one million children from around the UK involved in the Paralympics by giving them the opportunity to try out a paralympic sport.
As part of their commitment to promote a healthy, fitter lifestyle across all ages and abilities, Sainsbury's will also be supplying free sports equipment to schools.
All of the schools participating in the Challenge will be eligible for additional rewards and benefits, such as access to London 2012 Ticketshare tickets and visits from athletes by joining the Get Set network.
Speaking from the launch at Lee Valley Athletics Centre, Jeremy Hunt, Secretary of State for Culture, Olympics, Media and Sport said: "Today's exciting event is a fantastic example of how Paralympic sports can be incorporated into every UK school and the Sainsbury's 1 Million Kids Challenge is the perfect platform to help children realise their sports potential."
Support beyond 2012
Sainsbury's also announced its Paralympic Legacy Fund, a joint initiative with the British Paralympic Association (BPA) which will support Paralympic athletes at the 2012 Games and beyond and will be partly funded through profits from a specially designed Paralympic Games shopping bag.
In addition to the 1 Million Kids Challenge, anyone who is interested in trying out a Paralympic sport can contact Parasport, an organisation established to make it easier for the public to learn about and participate in these sports in their local communities.
Further information
Published 13 December 2011