News story
Safety Bulletin 2/2019 published
Urgent bulletin for owners and operators of boats with retractable keels or retractable weighted centreboards.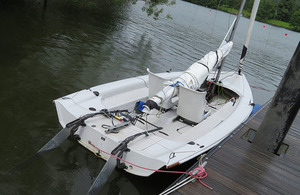 The MAIB has today issued a safety bulletin after the capsize of a sailing boat on Windermere with the loss of 1 life on 12 June 2019.
The bulletin contains details on the background of the accident, initial findings, action taken and a safety lesson, read more.
Press enquiries
Press enquiries during office hours 01932 440015
Press enquiries out of hours 020 7944 4292
Published 27 June 2019