Safety warning about the securing of retractable keels or retractable weighted centreboards
Urgent safety lesson issued after a fatal inversion of a sailing boat with a retractable keel.
Safety Bulletin 2/2019
Read our bulletin, which includes what happened, inital findings, actions taken, and a safety lesson: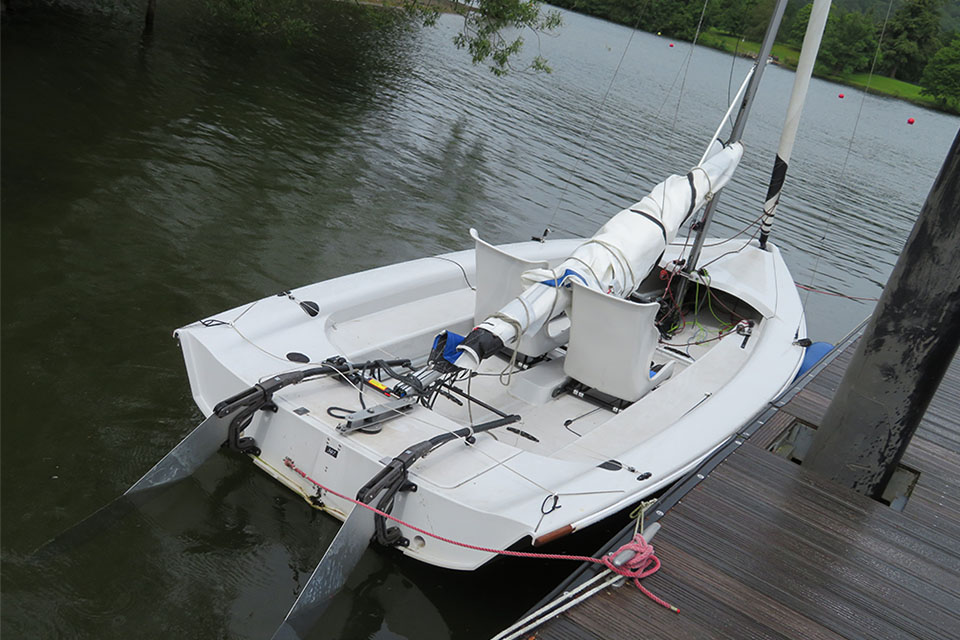 Summary
At approximately 1220 on 12 June 2019, a RS Venture Connect sailing boat fully inverted, its crew comprised an assistant instructor and an experienced disabled crewman. The boat was knocked down in the windy conditions on the day and heeled to such an extent that the keel fully retracted. During the subsequent capsize, the disabled crewman became trapped under the inverted boat. The safety boat crew saw the accident and attended the scene quickly, but had difficulty righting the boat and so were unable to reach the crewman in sufficient time to effect a successful rescue.
It was found that the retractable keel restraining VelcroTM strap was not fitted, allowing the keel to move freely in its housing.
Safety lesson
To prevent a similar accident, owners and operators of boats with retractable keels or retractable weighted centreboards, regardless of make or model, are recommended to ensure that:
prior to use, checks should be made to ensure the manufacturer's instructions regarding the securing of the keel or centerboard have been followed
their procedures and drills for recovering a capsized boat include the scenario where the keel or centreboard has retracted from its 'lowered' position
Related publications
An investigation report was published on 17 December 2020.