Safer giving advice for Syria
Advice for the public and charities that want to support humanitarian work in Syria.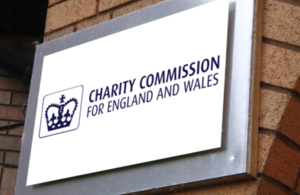 Following the recent launch of the Disasters Emergency Committee's Syria appeal (see endnote 1), the Charity Commission, the independent regulator of charities in England and Wales, has issued an alert for the general public wanting to support humanitarian work in Syria and surrounding countries, and for charities working in or sending aid or funds to Syria.
The commission recognises that it is vital for people to be able to support charities' humanitarian work for conflict affected Syrians. The commission's advice to the public, and for charities and others raising funds, is to give to charities which have experience of providing humanitarian assistance in high risk, insecure and dangerous environments and which have ongoing relief operations in Syria and/or surrounding countries, such as the DEC or its member charities.
The commission is urging charity trustees to take steps to minimise the risks posed by bogus collectors, and is encouraging the public not to be afraid to ask collectors questions to ensure they are genuine. 2 in 5 adults do not make any checks when approached by a collector for a charitable donation (see endnote 2). The commission is also reminding people that funds raised for charitable purposes in England and Wales, even if they are not raised by a charity, are subject to charity law rules and the commission's jurisdiction. Any non-charitable organisation or individual raising charitable funds takes on the responsibilities of a charity trustee.
Michelle Russell, Head of Investigations and Enforcement at the Charity Commission said:
We want people to give and to give with confidence to charity, to support those in dire need of humanitarian assistance as a result of the Syrian conflict.

Donors should be able to make informed choices about who to give to and how – and, when asked for money, we would encourage them to ask questions to ensure that they are giving to genuine charities and their money will be used effectively. We know that unfortunately there are some people out there who will abuse the name and work of charities, and have used the cover of emergency appeals to collect and use money for themselves or divert it for criminal purposes. We want to ensure that this does not happen. We cannot eliminate the risk of abuse, however, there are some steps that both charities and the public can take to ensure the money only goes to help people in need.

Be wary of people who are on the streets and say they are collecting for 'Syria' or a 'Syria appeal'. Many local authorities will not issue licences for street collections unless they are collecting on behalf of a registered charity. So don't be afraid to ask questions, look up the charity name and number and if in doubt, go online or give directly to the charity in other ways.
Top tips when donating to an appeal
Before giving, check the charity's name and registration number.

When approached by collectors, check whether they are wearing a proper ID badge and that any collection tin is sealed.

If in doubt, ask the collector for more information - a genuine fundraiser should be happy to answer questions and explain more about the work of the charity.

Genuine fundraising materials should feature the charity's name, registered name and a landline contact number. Be wary of those that list only a mobile number.

Look for the FRSB tick logo indicating that the charity is signed up to fundraising regulation, encouraging you to give with confidence. www.givewithconfidence.org.uk/

To check whether a fundraiser is authorised to collect money in a public place, contact your local authority or, if in London, the police. If it is on private property, such as a pub or office, check with the owner – or, in the case of pubs, bar staff. Check with a railway station or TFL staff member if you are unsure about someone collecting at a London underground or train station.

After making these checks, if you think that a collection or appeal is bogus, report it to Action Fraud on 0300 123 2040 and inform the Charity Commission.

If in any doubt, contact your favoured charity direct to make a donation.
Convoys
We are aware that in some cases, charities and organisers of charitable appeals have and are organising convoys and shipments of aid by road overland from the UK to Syria and surrounding border countries.
The Charity Commission strongly advises charities, their trustees, employees, volunteers and representatives against moving significant amounts of cash from one location to another on their person or in personal luggage. The method of transporting cash in person is known to be used by criminal terrorist groups; therefore carrying large sums of cash in person, unless supported by appropriate documentation, is likely to be viewed suspiciously by ports officers and may be subject to seizure under the Proceeds of Crime Act – and ultimately lost. Cash can be seized if the Police or a customs officer has reasonable grounds for suspecting that it is the proceeds of crime, or intended for use in unlawful future conduct.
The commission strongly recommends that carrying cash is kept to a minimum and, when considered necessary to do so, that the charity or individual ensures appropriate documentation is given to demonstrate the legitimate source of the funds, and how those funds are to be used for charitable purposes.
Trustees of charities or other organisations and individuals carrying cash need to be aware of and comply with the legal requirement to declare cash to HMRC when leaving or entering the UK, currently above a threshold of 10,000 Euros. Failure to declare or account for the money may lead to seizure of the cash at the port or airport of departure by the UK Border Agency. Details of how to declare to HMRC can be found on their website at http://www.hmrc.gov.uk/customs/arriving/declaring-cash.htm
The FCO advises against all travel to the Syrian Arab Republic. Before deciding to travel to Syria to provide human aid, charities need to assess the personal safety risks before travelling, and whether a convoy is the most effective way to deliver aid. It is likely that aid convoys may be stopped and questioned. The Commission is aware that people participating in aid convoys have been stopped by ports officers both in the UK and overseas. It is therefore essential that convoys are properly planned and consideration is given to indivual safety and the safety of aid being transported, and all relevant country requirements are met.
Read the detailed Syria guidance
Safer giving for Syria: video
Second in our series of videos on giving safely and effectively to charities, this video gives advice on how to ensure your donations really make a difference to the people in and around Syria who so desperately need your help.
The advice in the video is also relevant to anybody wishing to support the delivery of humanitarian aid in areas affected by conflict, including Gaza and/or Iraq.
Leaflets and posters
The commission has produced leaflets and posters on safer giving to support those affected by the humanitarian crisis in Syria and its neighbouring countries in five different languages: English, Arabic, Bengali, Somali and Urdu. You can download copies of these for printing using these links:
Leaflet
Support Syria Safely Leaflet – English (PDF, 329KB, 2 pages)
Support Syria Safely Leaflet – Arabic (PDF, 407KB, 2 pages)
Support Syria Safely Leaflet – Bengali (PDF, 296KB, 2 pages)
Support Syria Safely Leaflet – Somali (PDF, 315KB, 2 pages)
Support Syria Safely Leaflet – Urdu (PDF, 251KB, 2 pages)
Poster
Support Syria Safely Poster – English (PDF, 919KB, 1 page)
Support Syria Safely Poster – Arabic (PDF, 463KB, 1 page)
Support Syria Safely Poster – Bengali (PDF, 685KB, 1 page)
Support Syria Safely Poster – Somali (PDF, 907KB, 1 page)
Support Syria Safely Poster – Urdu (PDF, 629KB, 1 page)
Ends
Endnotes
Find out more about the Syria appeal and donate at http://www.dec.org.uk/appeals/syria-crisis-appeal

Independent ICM poll commissioned by the Charity Commission and the Fundraising Standards Board (FRSB) in December 2012.
Published 8 April 2013