News story
Sad death of MHRA Non-Executive Director Professor Barrington Furr
It is with deepest regret that we announce the death of Professor Barrington Furr, one of our non-executive directors, who passed away on 27 February 2015.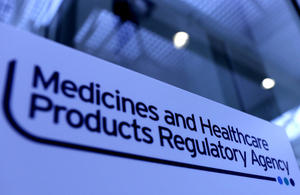 Professor Furr had been a member of the Agency Board since 2008.
Professor Furr was a former senior vice president of therapeutic research for Zeneca and a former chief scientist and head of project evaluation at AstraZeneca Pharmaceuticals. In addition, Professor Furr was a William Pitt Fellow at Pembroke College, Cambridge.
For his commitment to drug discovery, Professor Furr was awarded the Jubilee Medal of the Society for Endocrinology in 1996 and in 2000 was awarded an OBE for services to cancer drug discovery.
Published 2 March 2015