Press release
Rwandan Presidential elections 2017
Minister for Africa Rory Stewart comments on the recent Rwandan elections.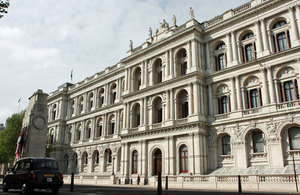 Minister for Africa, Rory Stewart said:
The people of Rwanda participated peacefully and in great numbers in last week's Presidential election, with a result which reflected the will of most Rwandans.

However, international observers, including from the UK, noted problems on polling day, though this followed a more open campaign than in previous elections. I hope that Rwanda will continue to improve its electoral system in advance of the 2018 parliamentary elections.

As a close and long-standing partner of Rwanda for many years, the UK looks forward to working with President Kagame on our shared priorities of development, peacekeeping, trade and the future of the Commonwealth.
Further information
Published 10 August 2017