News story
Royal Navy carrier returns home from Philippines
HMS Illustrious has returned home to Portsmouth after playing a major part in the typhoon relief effort in the Philippines.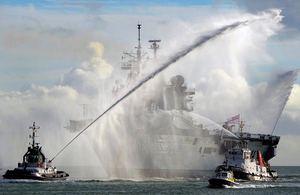 Helicopter carrier HMS Illustrious helped to deliver aid to the Philippines after the country was struck by a devastating typhoon in November.
The 23,000-tonne ship was operating in the Gulf when she was diverted to the Philippines to relieve Type 45 destroyer HMS Daring which was among the first ships on scene to offer aid.
As part of the UK government's response to the aftermath of Typhoon Haiyan, Illustrious and her 950 crew spent 3 weeks delivering emergency aid supplies and repairing key services and broken infrastructure.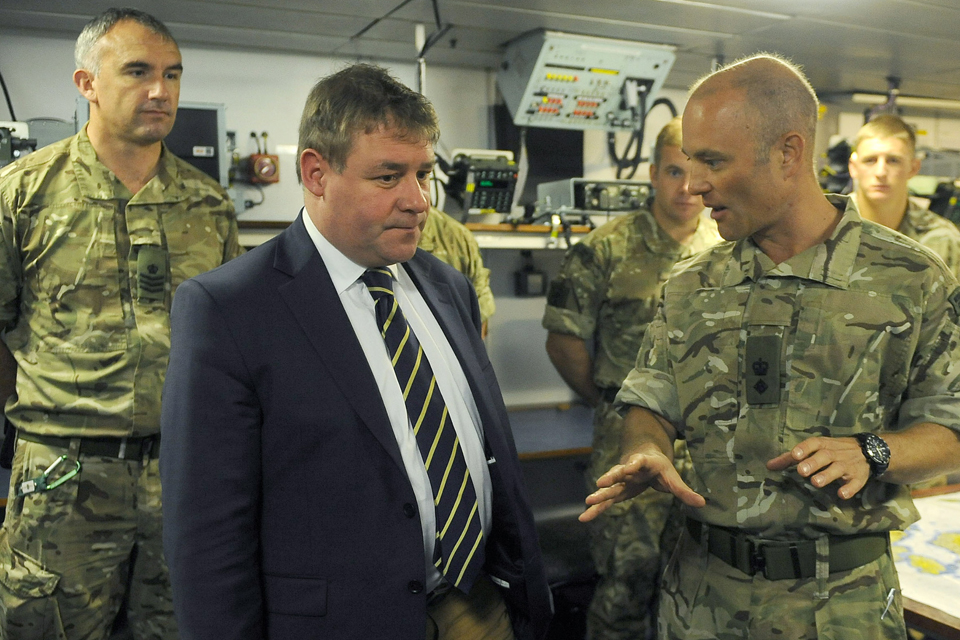 Armed Forces Minister Mark Francois, who welcomed the ship back to Portsmouth today (10 January), said:
HMS Illustrious played a vital role in getting critical aid supplies and medics to the worst hit areas of the Philippines, including some of the most hard to reach islands. Her crew, their families and friends have dealt admirably with unplanned separation over Christmas and the New Year to make that happen.

Britain can be proud of the part she and all those who operated from her have played, vividly demonstrating the UK's ability to extend positive influence around the globe. I am delighted to have been able to visit on her return to her base port of Portsmouth and to personally thank all those involved.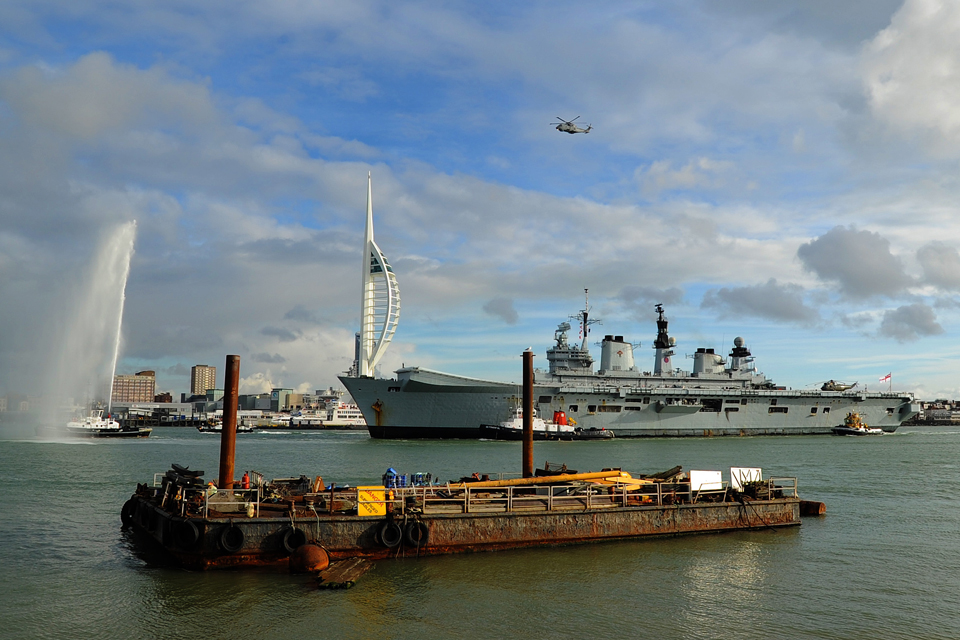 Secretary of State for International Development Justine Greening added:
By deploying HMS Illustrious, with her 950-strong crew, 7 helicopters and ability to produce drinkable water, our fantastic armed forces saved lives and got vital UK aid supplies to the worst-hit parts of the Philippines.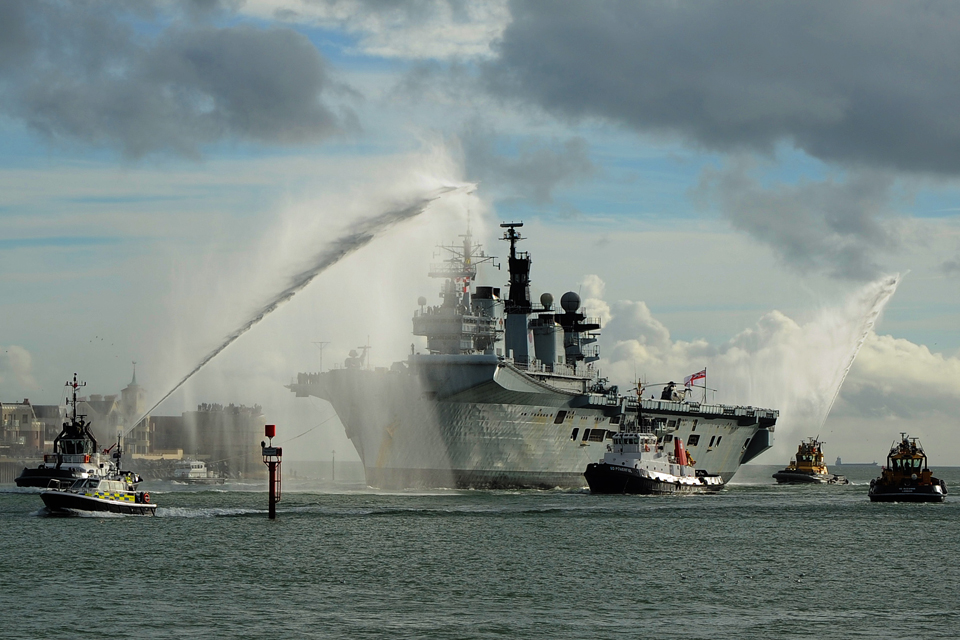 HMS Illustrious sailed from Portsmouth in August for Cougar 13 – the annual deployment of the UK's high-readiness Response Force Task Group.
The deployment included exercises in the Mediterranean and Gulf and counter-piracy operations around the Horn of Africa.
Illustrious will undergo essential maintenance in Portsmouth before deploying again later in the year.
Published 10 January 2014