Royal Marines training in California
Royal Marines from 40 Commando (40 Cdo) have carried out live firing exercises with their US Marine Corps counterparts in the Mojave Desert.
40 Cdo are currently taking part in Exercise Black Alligator 13 at the sprawling US Marine Corps Air Ground Combat Centre, which has nearly 1,000 square miles of ideal training ground.
In order to retain their annual marksmanship qualification, the men of 40 Cdo have to undergo a Combined Arms Live Fire Exercise (CALFEX), the final part of the live fire training package.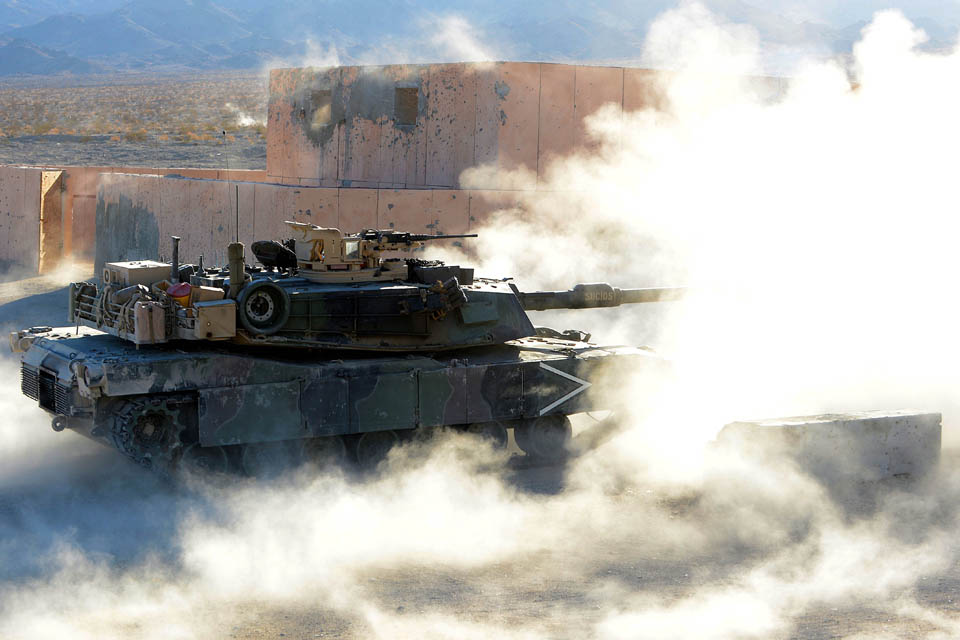 The impressive CALFEX, staging a mock dawn raid on an enemy village, saw 2 Royal Marines companies fight alongside US Marine Corps battle tanks, with fire support from mortars, artillery, and Humvee-mounted heavy weapons.
Captain Russ Squires RM said:
It was very impressive watching 2 companies advance on the village at first light, being fired in by the incredible ordnance of battle tanks and fire support group gunners.

The transformation of the group from a start state of basic marksmanship to a full commando attack is incredible. It is testament to the level of instruction, the professionalism of the marines, soldiers, and sappers, and the superb ranges available here in the USA.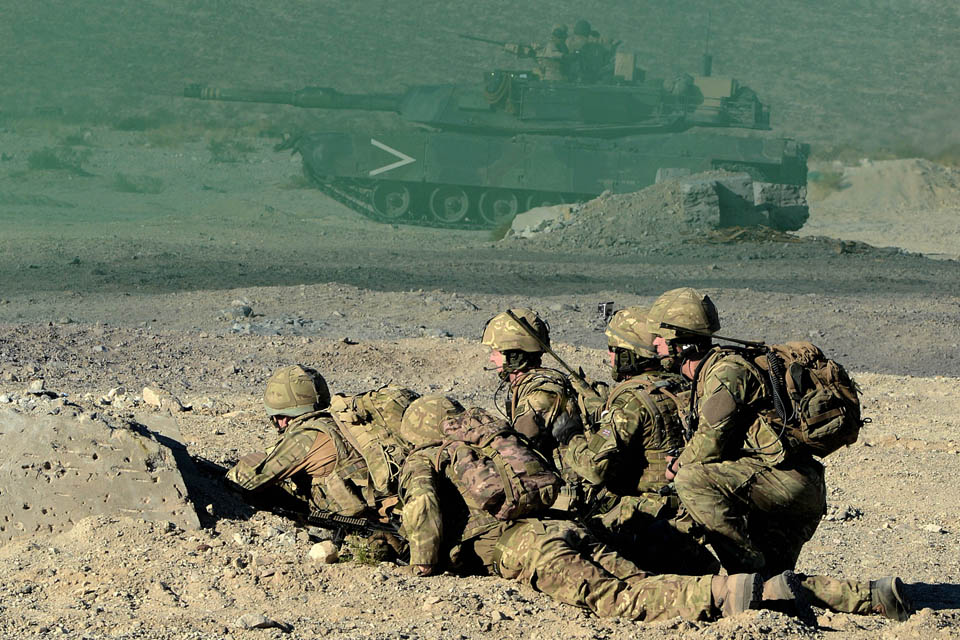 Black Alligator is a 2-month-long exercise during which 40 Cdo will undertake live firing with heavy machine guns and mortars, perfect their urban combat drills, and conduct a battle-group-sized live fire commando raid while working side-by-side with US and Dutch colleagues.
The remaining weeks will see the commando group galvanise their live fire skills and drills and then demonstrate these during a final exercise.
VIDEO: 40 Commando Royal Marines on Exercise Black Alligator 13
VIDEO: Royal Marines live fire training in California
Marine Nick Locke, aged 27, from Caerphilly, said:
Going through a live firing attack while having an M1 Abrams tank firing a few feet away was brilliant. It's great to be involved in an exercise on such a large scale. The Americans don't do things by halves.

Live firing was going on all around me, from machine guns to mortars. It's as close to a real-life operation as you can get … not to mention the great weather.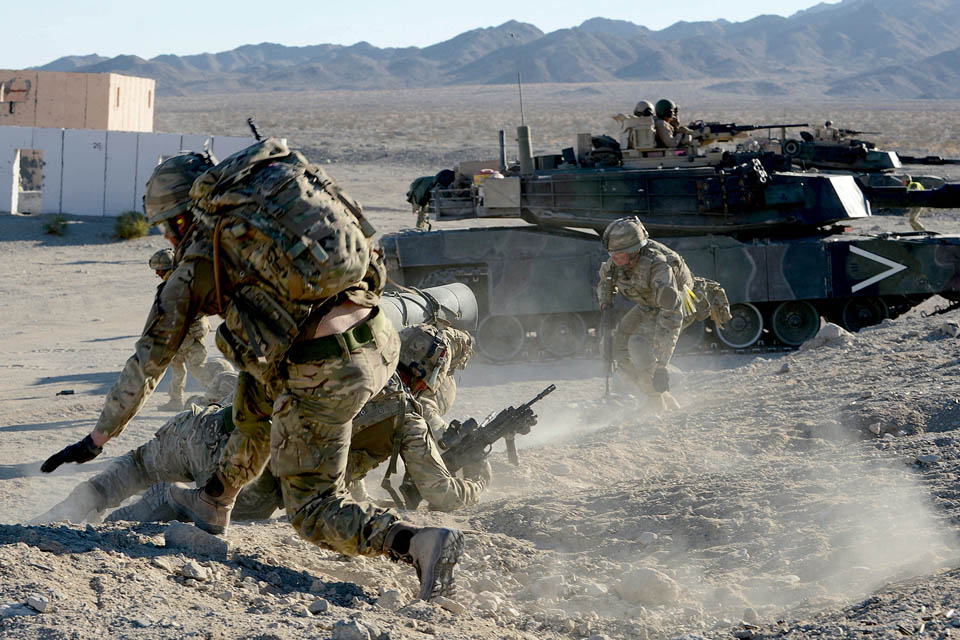 Next year will see the men of 40 Cdo take over as the nation's high readiness Lead Commando Group – a contingency force able to deploy anywhere in the world at very short notice, so training and validation of this nature is vital to ensure their combat readiness.
Black Alligator 13 forms the first element of a multi-environment training package the Group will undertake in the run-up to becoming the Lead Commando Group. Other training includes cold weather and jungle training, which 40 Cdo will undertake early next year while maintaining their commitment to core amphibious tasks.
Exercise Black Alligator 13 will continue into November when 40 Cdo return to their headquarters at Norton Manor Camp in Taunton, Somerset.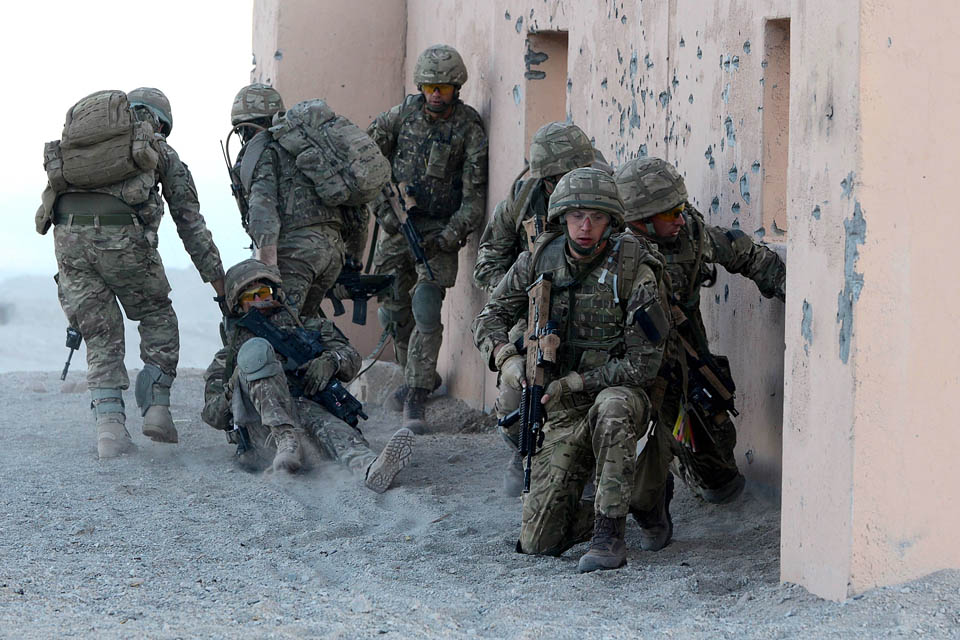 Published 25 October 2013