News story
Royal Marines train on Salisbury Plain
Royal Marines from 42 Commando have been exercising their hostile action skills with EU partner forces on Salisbury Plain.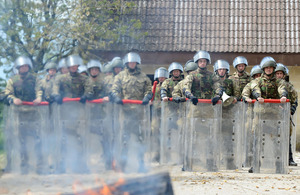 The Royal Marines and personnel from Lithuania, Latvia, Sweden and the Netherlands all form the EU Battle Group (EUBG) which provides a military rapid response force. All these countries took part in the exercise which took place last week.
The EUBG is made up of an infantry battalion with additional combat support, combat service support, and enablers, totalling between 1,500 and 3,000 military personnel.
During the exercise, the EUBG personnel were faced with a number of scenarios including dealing with hostile action at a checkpoint and controlling a public disturbance.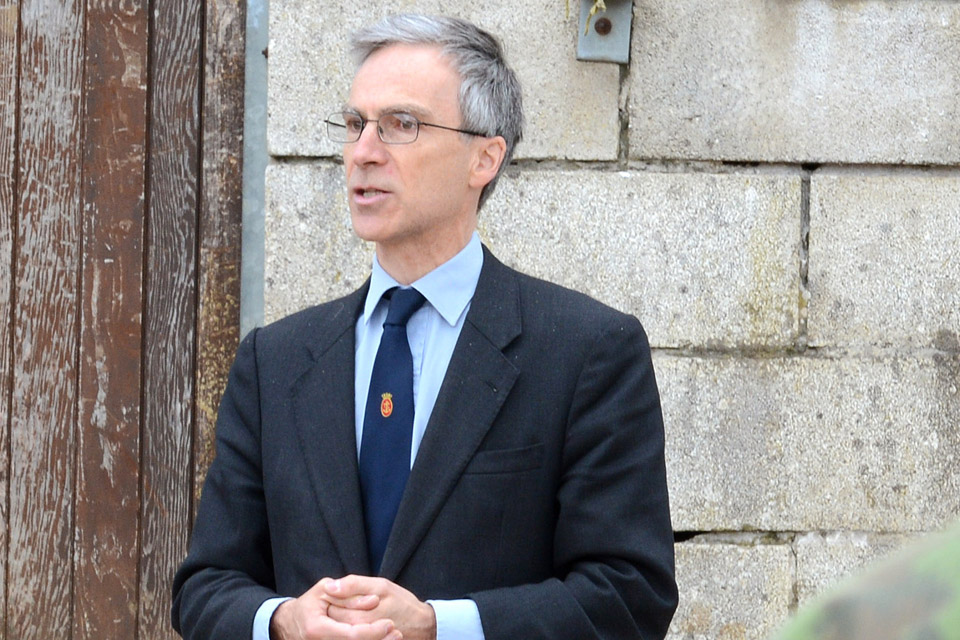 Minister for International Security Strategy, Dr Andrew Murrison, who attended the exercise, said:
Our primary focus remains on delivering European capabilities through NATO, but the EU can have a very important role in taking on tasks that are not suitable for NATO.

The UK supports the EU's complementary defence role and has consistently made it clear that we would like to see many of our European partners do more to generate greater deployable capability, whether that's through mechanisms such as the EUBG or bilaterally through arrangements such as the UKNL [UK/Netherlands] Amphibious Force, which recently celebrated its 40th anniversary.

I found the capabilities demonstrated on Salisbury Plain deeply impressive. The EUBG is an adaptable and capable force and also an effective vehicle for improving the armed forces of member states. It is very clear that the militaries of the 5 contributing nations are at ease with one another and ready to deploy together if the need arises.
The UK supports the EUBG and our participation this year follows similar contributions in 2005 and 2008, when we provided battle groups on a UK national basis, and in 2010, when the battle group was based on the UKNL Amphibious Force.
Salisbury Plain Training Area is maintained by the Defence Infrastructure Organisation (DIO), which delivers the Training Service.
Lieutenant Colonel Mark Hiskett, Principal Training Safety Officer, DIO Ops Training South West, said:
DIO's priority is to support our Armed Forces and their allies as they prepare for operations. This exercise was the first of its kind for us and was an essential opportunity for these disparate organisations to come together and conduct joint planning and training.

The size and nature of Salisbury Plain means that it offers excellent training facilities, ideal conditions and the perfect backdrop for complex and diverse exercises such as these.
At over 38,000 hectares (94,000 acres) the Plain is the UK's largest training area and offers first-class and diverse training facilities to enable the British Army to meet its training requirements to prepare for operations worldwide.
Published 21 May 2013