News story
Royal Marines reservists complete Arctic training
Reserves in the Royal Marines have completed an intensive 2-week deployment to snow-covered northern Norway.
For the past fortnight, the reservists have been learning to survive and move about in the Arctic Circle as part of their vital training for the Royal Marines.
Since landing in Norway, the 73 men – 67 Royal Marines reservists and 6 Royal Netherlands Marine Corps reservists – have been through a non-stop learning process.
The first 2 days comprised of safety lectures in Asegarden Camp, outside Harstad. Following that, the men were sent straight out to the mountains where, under the guidance of a mountain leader, they learned the basics of surviving in a harsh, Arctic environment where temperatures fall as low as -30°C.
Reservist Corporal Shaun Larkin, who has 7 years experience in the Corps, said:
Training in Norway is like nowhere else, you really have to know yourself and trust your team mates in order to survive in these conditions.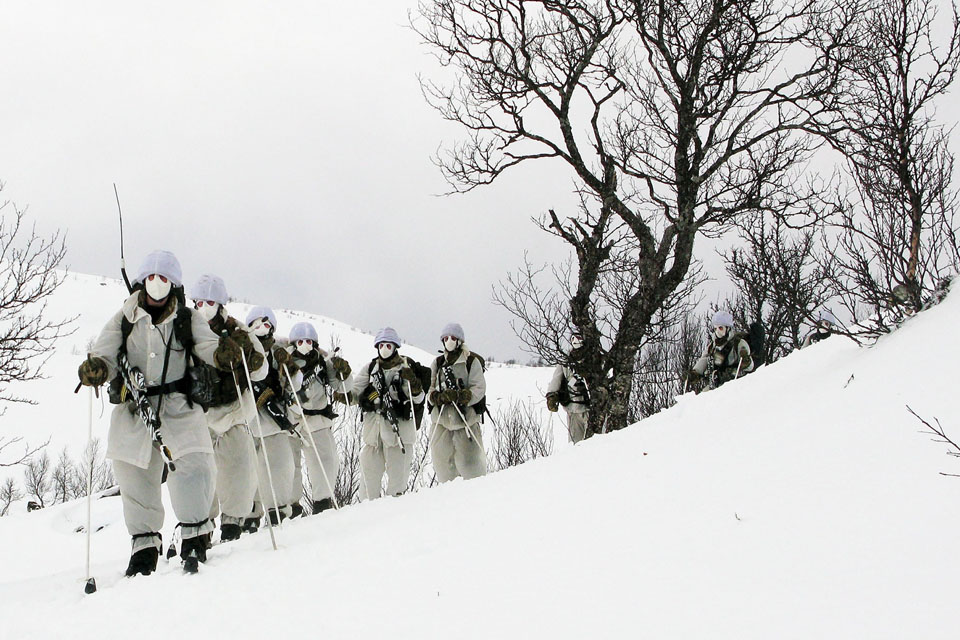 While 23-year-old Exeter sports student, Marine Sam Logan, who has served in Afghanistan, said about his training experience:
The cold weather training package is tough, and it is physically draining, but I joined up because I wanted to be challenged and that has certainly happened.
The Royal Marines Reserve is a small cadre of men from every walk of life who give up their own time to train and serve their country when they are called upon.
With units located around the UK there are currently around 500 reservists who all undergo the same training as their regular colleagues but over a longer period of time.
If you are interested in becoming a reservist, find out more about joining the reserves.
Published 17 March 2014