Royal Marines help train Afghan police
Royal Marines have helped the latest batch of Afghan police officers complete their training in Helmand.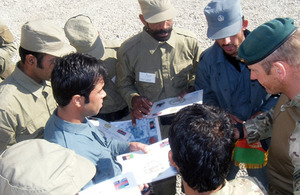 The trainees spent their final week of instruction receiving expert tuition on 40 Commando's ranges at 'HMS Price', the hub of the Marines' operation in Helmand.
A dozen policemen graduated from the three-week course at a ceremony at District Police Headquarters in Gereshk attended by both their Afghan Uniform Police instructors and their International Security Assistance Force mentors.
Like other nations, Afghanistan has various police forces fulfilling various functions.
The Afghan Uniform Police, easily recognisable in Afghanistan by their gun-metal-blue uniforms, are the national law enforcement agency.
The Afghan Local Police, or ALP, wear a khaki uniform and are a local police force drawn from the immediate area - much like community support officers in the UK.
Captain Lee Piper, the ALP Liaison Officer with 40 Commando, explained the role of the newly-qualified officers: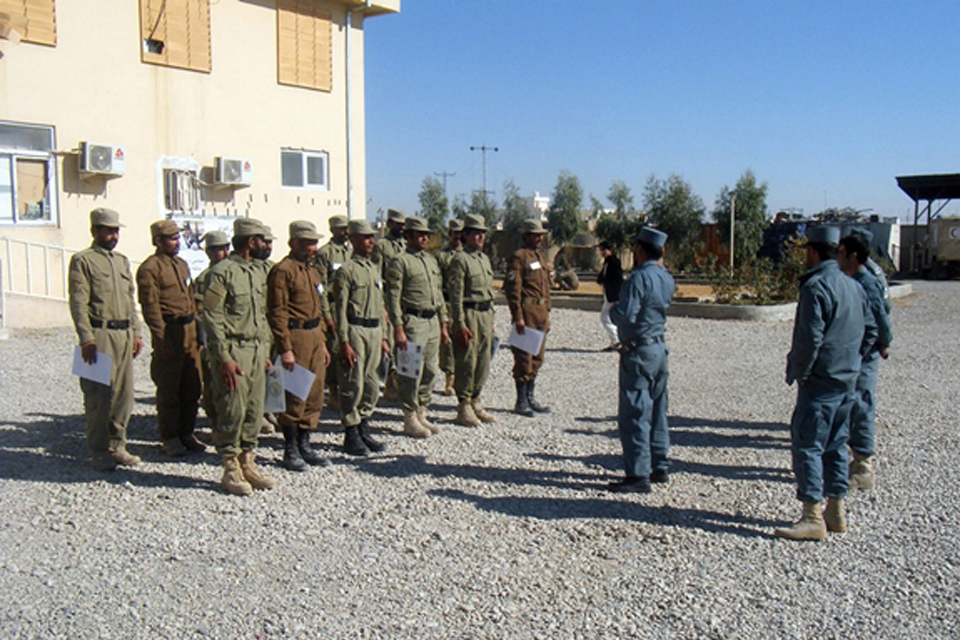 These 12 Afghan Local Policemen completing training improves security because it will basically provide security for the local villagers. They have intimate knowledge of the local area for the Afghan National Police.
This was the second graduation ceremony in the past month. Captain Kristian Hansen, the Afghan National Security Forces Development Officer with the Danish Army based at HMS Price, said:
It shows that training of the local police has come a long way. It's now organised and taking place on a regular basis thus making the ALP a better and more coherent security force.
The newly-graduated officers will now man checkpoints in the south of the Nahr-e Saraj district of central Helmand.
Their presence in the area is key to the improving security situation in the area, allowing British forces to hand over security responsibility for the area to the Afghan National Security Forces.
Published 12 December 2012