News story
Royal Dragoon Guard receives Military Cross
Corporal Oliver Bainbridge has been recognised for his brave actions after his patrol vehicle was hit by a roadside bomb in Afghanistan.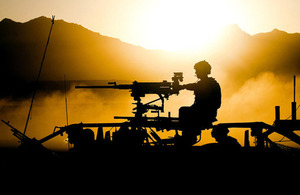 Corporal Bainbridge's troop had been ordered to move into position to watch over 2 Brigade Reconnaissance Force units as they began to move towards a patrol base.
As they moved into position, the lead Jackal vehicle, of which Corporal Bainbridge was the commander, struck an improvised explosive device (IED), disabling the vehicle and engulfing it in debris and dust:
It really threw us about," he said. "It blew the whole vehicle forward.
Corporal Bainbridge's driver, who had a suspected broken femur, was semi-conscious and in shock. Quickly seizing control, Corporal Bainbridge conducted effective first aid before reassuring his gunner, who had been blown from the vehicle and was disorientated, and ordering him to safety.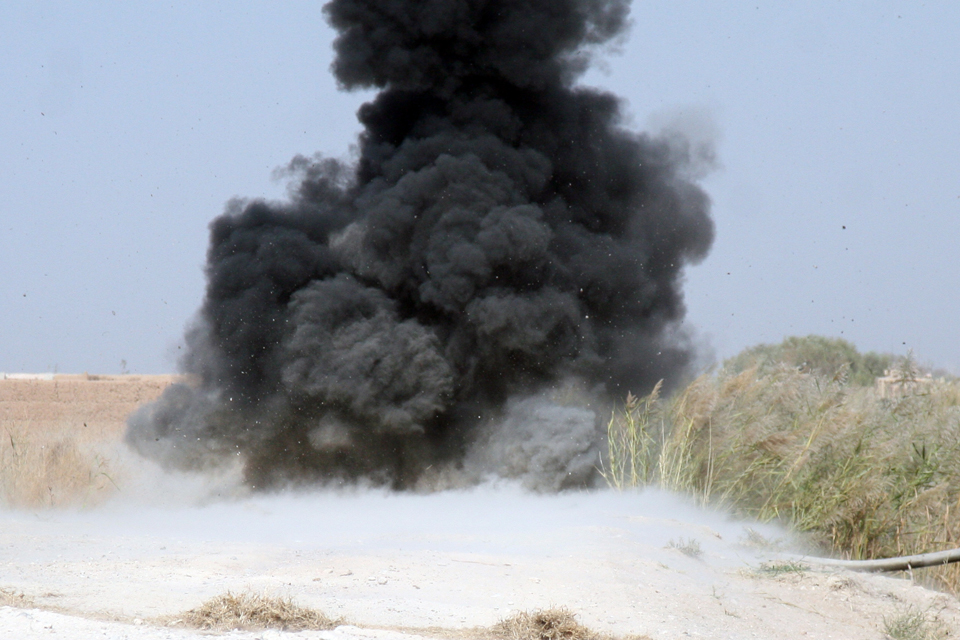 As a medic moved forward to assist, their position came under heavy machine gun fire. Corporal Bainbridge grabbed his injured driver, dragging him to a crater caused by the blast while simultaneously instructing the Vallon (IED detector) team and medic to seek cover.
Corporal Bainbridge lay on the driver, shielding him with his own body while exposing himself to the incoming fire for several minutes. He said:
I just wanted to protect him because he was vulnerable and couldn't protect himself, so I had to help him.
He then took up a rifle, his own had been broken by the blast, to suppress the firing point before personally co-ordinating the extraction of his driver to the relative safety of a Warthog armoured vehicle:
At the time I just had my mind set on one thing and that was making sure there were no more casualties.
With his crew safe, and with the light fading, Corporal Bainbridge returned to his vehicle to remove all mission-essential equipment, a task that took 2 hours to complete as everything hand been bent and mangled by the blast:
I said I'd do it because the fire was so accurate and I didn't want people standing there making a bigger target," he said. "When I'd stripped enough equipment off to make a load I'd call guys forward to get it then they'd drag it back and wait until I'd stripped another load.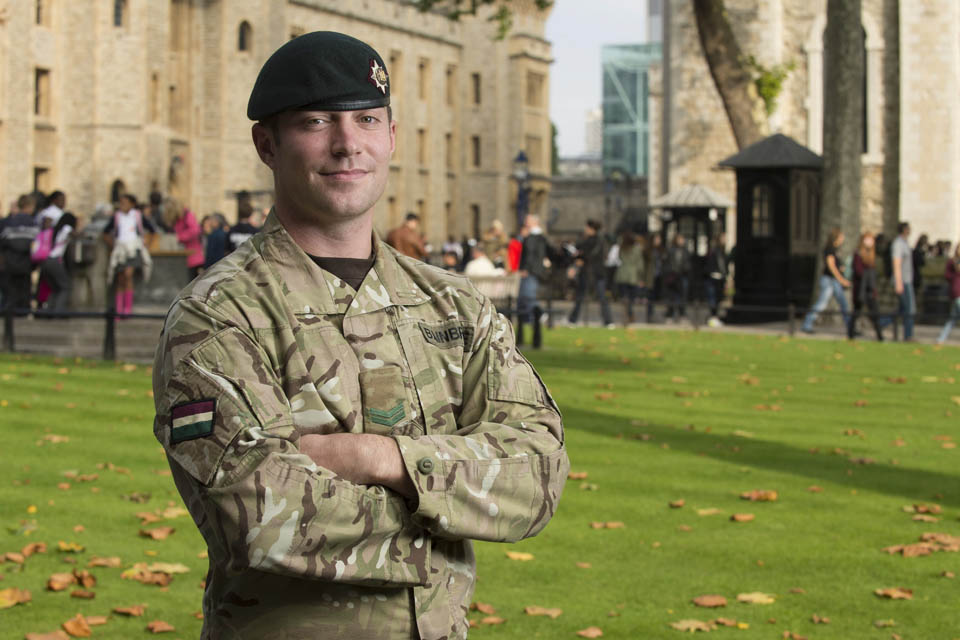 Corporal Bainbridge then moved with his troop to a defensive position 100 metres north of the stricken vehicle and, at first light, he led a 3-man team back to oversee its recovery by a Warthog, under small arms fire.
Despite the risk to his own safety, Corporal Bainbridge returned for a third time to ensure nothing could be exploited by insurgents in a display of personal courage, selfless commitment and inspired leadership:
I've been asked why I went back, but it was my vehicle, so it was my responsibility. How can you ask somebody else to go in your place?
This action typifies Corporal Bainbridge's character; during his military career he has been struck by IEDs on no less than 3 occasions. He said:
Seeing the damage an IED can do, it's always in my mind. I wouldn't say it makes you more cautious, but it means you don't take unnecessary risks.
Corporal Bainbridge was enjoying a break at Bovington Camp when he was called in to see the Colonel:
I thought, oh no, am I in trouble?" admitted Corporal Bainbridge. "And then, when the Colonel told me I was getting an award, I was speechless for ages and then I must admit I swore, and the Colonel said 'yeah, that would probably have been my first word too!'
Published 14 October 2013