Press release
Royal College of Surgeons report on emergency surgery
Department of Health responds to Royal College of Surgeons report on emergency surgery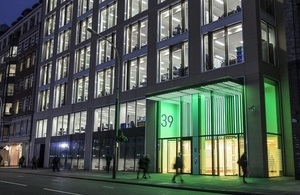 A report from the Royal College of Surgeons claims that the lives of many patients needing emergency surgery are put at risk by poor NHS care and delays in accessing treatments.
In response, a Department of Health spokesperson said:
"We have made clear that safety must be at the heart of the NHS. It is essential that hospitals provide the safest possible care for patients.
"Hospitals should follow this guidance and monitor the quality of care they are giving to their patients and ensure that they are providing appropriate levels of services and staffing.
"We want our NHS to be truly world class and that's why we are modernising the health service to improve results for patients and safeguard the NHS for future generations."
Published 29 September 2011