Press release
Royal College of Midwives press notice
The Department of Health responds to a Royal College of Midwives press notice on the number of midwives needed in each region. In response…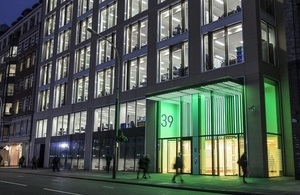 The Royal College of Midwives has issued a press notice which includes figures for the number of midwives needed in each region.
In response, a Department of Health spokesperson said:
"There are 493 more midwives in May 2011 than there were in May 2010. Record numbers entered training last year and there are 2.490 planned midwifery training places this year.
"Safety is paramount in the NHS and all mothers and babies should expect and receive consistently excellent maternity care.
"Most women tell us that they feel positive about their maternity care experience. The CQC last year found that 94% of women rated their care during labour and birth as 'good, very good or excellent'. This is a testament to the hard work that our maternity staff provide every day in the NHS."
Published 15 September 2011