World news story
Royal baby: PM statement
Prime Minister David Cameron made a statement from Downing Street after the Duchess of Cambridge gave birth to a baby boy.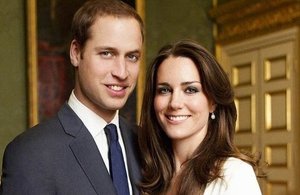 The Prime Minister said: 'It's wonderful news from St Mary's Paddington, and I'm sure that right across the country, and indeed right across the Commonwealth, people will be celebrating and wishing the Royal couple well. It is an important moment in the life of our nation, and I suppose above all it is a wonderful moment for a warm and loving couple who have got a brand new baby boy. It's been a remarkable few years for our Royal family - the Royal Wedding captured people's hearts, the extraordinary and magnificent Jubilee and now this Royal birth. All to a family that has given this nation so much incredible service and they can know that a proud nation is celebrating with them a very proud, happy couple tonight.'
NOTE: Members of the public wishing to congratulate the Duke and Duchess of Cambridge on the occasion of the birth of their son are invited to post their messages on The British Monarchy Facebook page or @ClarenceHouse Twitter account.
Published 23 July 2013
Last updated 23 July 2013
+ show all updates
Changes in translation
small changes
Added translation