News story
Royal approval for Army Air Corps
Reservists and regular soldiers have been honoured by the Prince of Wales for their service operating the Army's helicopters in Afghanistan.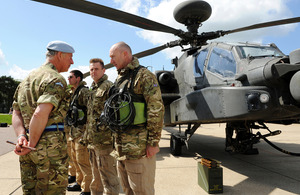 His Royal Highness Prince Charles, who is Colonel-in-Chief of the Army Air Corps, presented Operational Service Medals to Army Air Corps soldiers at a parade at Wattisham Flying Station yesterday, Thursday 9 May.
The majority of the 40 soldiers receiving medals were from 662 Squadron, 3 Regiment Army Air Corps, which returned from a 4-month deployment to Helmand province in January. Alongside them were reservists from Bury St Edmunds-based 6 Regiment Army Air Corps (Volunteers) who deployed to Afghanistan as ground crew alongside their regular colleagues.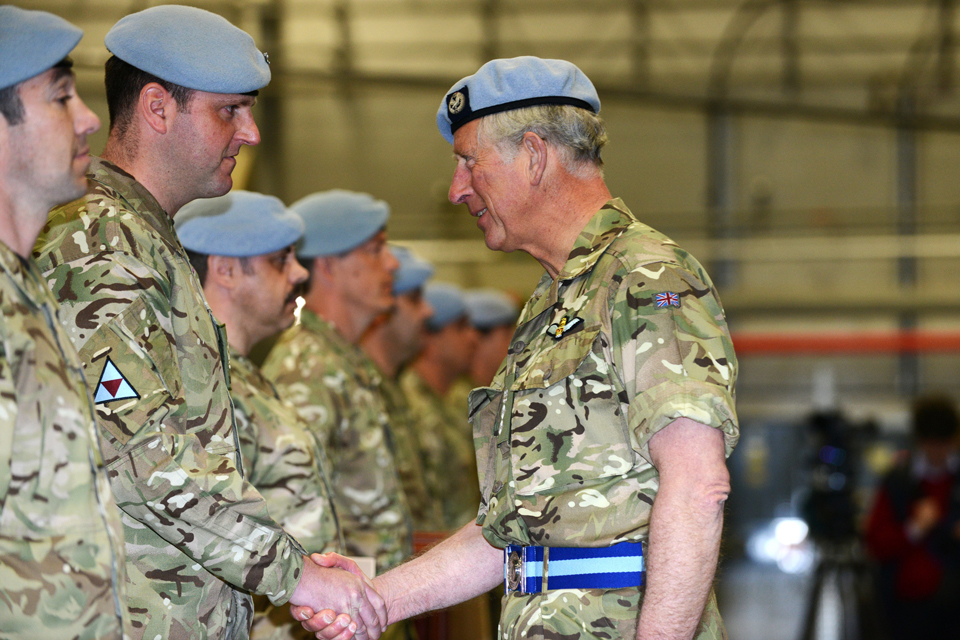 Prince Charles said:
Thank you all very much for the dedication, commitment and willingness to take on difficult challenges in difficult conditions in any part of the world you are sent to. You are remarkable people and I am incredibly proud to be here to share this occasion with you.
The Prince paid tribute to 'the remarkable sense of commitment' displayed by the reservists of 6 Regiment, who took part in an Apache demonstration at a forward arming and refuelling point – the military equivalent of a Formula 1 pit-stop – before the parade began.
The Armed Forces are placing a greater emphasis on the Reserve Forces with the aim that, by 2020, reservists will be a fully integrated component of the 'Whole Force' and will routinely deploy as part of all military operations.
Prince Charles said:
The Army Air Corps looks in good shape for the future, particularly the contribution of reservist personnel. It is something that we should not take for granted that people are prepared to volunteer and to fit in a military existence with a civilian life.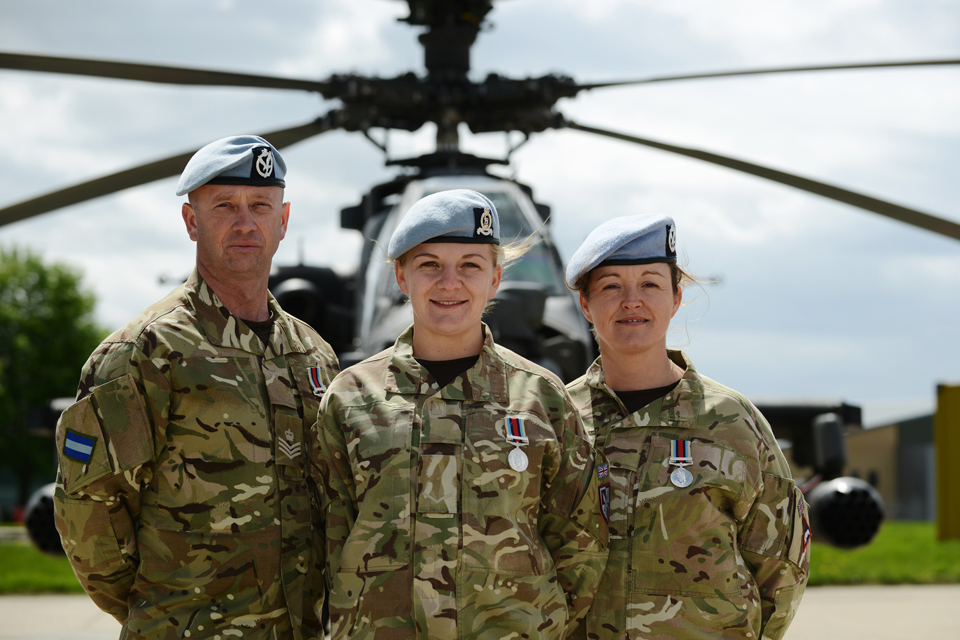 Among those receiving medals were reservists Staff Sergeant Del Smith and Airtrooper Fiona Burgess, who returned in March from a 6-month deployment to Afghanistan with 1 Regiment Army Air Corps.
Staff Sergeant Smith, aged 49 from North Walsham in Norfolk, works in the radiology department at Norfolk and Norwich University Hospital and has previously served in Iraq:
This medal parade is my last day of service and I'll be a civilian again next week," he said. "Confidence is the key skill that I've taken out of my military experiences. At the hospital I feel surer of myself in giving leadership to colleagues and being able to assert myself with senior staff.
Airtrooper Burgess, a 40-year-old civil servant from Andover, said:
It's a great honour to receive my campaign medal from Prince Charles. I'm really proud of my work on tour but sad that the experience is over.
Our role was to manage the passenger-handling facility, which is about getting troops on and off helicopters. As reservists we're totally accepted by regulars because we're out there doing the same job.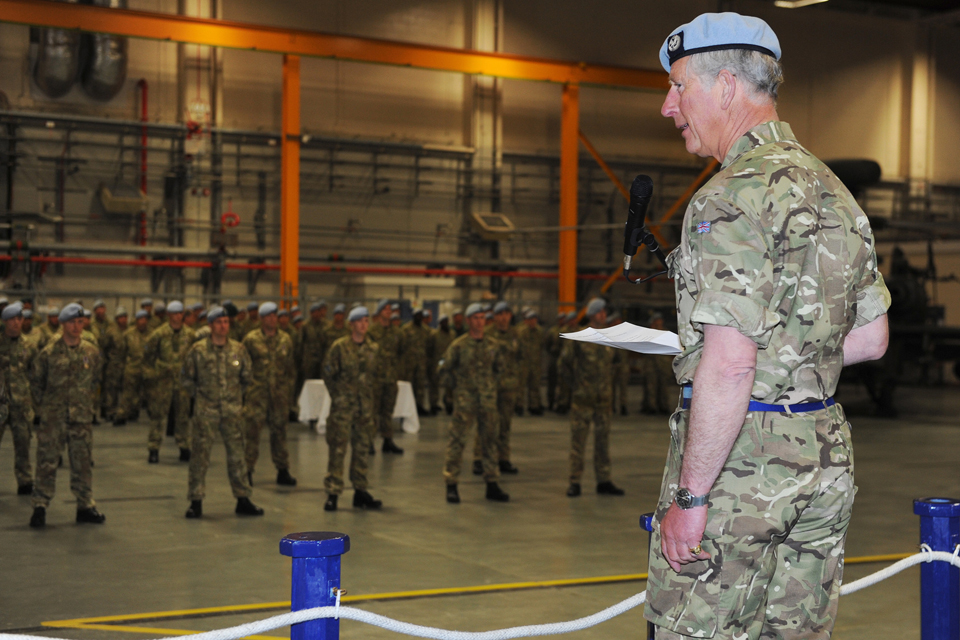 Regular soldier Lance Corporal Stephanie Beechey works as a combat human resources specialist in 662 Squadron's headquarters.
The 26-year-old from Pontypridd, south Wales, said:
It's great to get out and do your job on operations and we're well used to working with reservists. Fiona was with a different unit but we lived in the same tent and she became my mother on tour!
Colonel Andy Cash, Commander of Wattisham Flying Station, said:
It is a great honour for Wattisham Flying Station to host His Royal Highness The Prince of Wales, Colonel-in-Chief of the Army Air Corps. The event has allowed His Royal Highness to meet the soldiers and families of the Army Air Corps and recognise the service and achievements of our soldiers, both Regulars and Reserves, wherever they serve around the world and particularly on operations in Afghanistan.
Published 10 May 2013