Rosepark Care Home Fatal Accident Inquiry – implications for NHS
Letter from David Flory, NHS Chief Executive, providing guidance on compliance with requirements of the Regulatory Reform Fire Safety Order.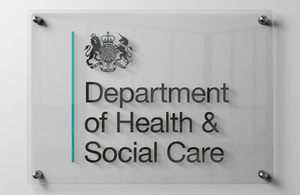 On 31 January 2004 a fire occurred at the Rosepark Care Home, Uddingston near Glasgow,  in which 14 elderly residents lost their lives. The report of the fatal accident inquiry (FAI) into the fire, which was led by Sheriff Principal Brian Lockhart, was published on 20 April 2011. While the tragedy occurred in Scotland, issues and recommendations arising from the report have implications for care homes in England, with similar implications for the NHS.
David Flory, Deputy NHS Chief Execuitve, has written to NHS Chief Executives and SHA Estates & Facilities Divisional Managers to make them aware of the issues so that they can consider the implications for their own organisations.
Since the fire at Rosepark, fire safety legislation in England and Wales has been reviewed, clarified and consolidated into the Regulatory Reform (Fire Safety) Order (FSO).  It is hoped that this letter provides sufficient and helpful guidance to enable those responsible for managing fire safety in healthcare premises to ensure they are compliant with the requirements of the FSO.
Published 3 November 2011