Risk Register will not be published
The Department of Health's Transition Risk Register from November 2010, which was a statement of potential risks of NHS changes, will not be published, following Cabinet agreement and a final decision made by the Secretary of State for Health.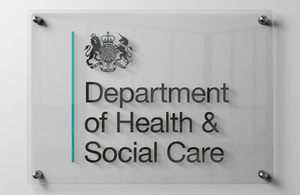 The Secretary of State for Health sought the Cabinet's views on the exercise of the Ministerial Veto in relation to the Information Tribunal's ruling that the Transition Risk Register should be released - the Freedom of Information Act makes specific provision for the exercise of such a veto.
In light of the interest in this case, and in line with the Government's commitment to be more transparent by opening up Government information, the Department of Health has today published a document that sets out key information relating to the areas of risks in the original Risk Register.
See Transition Programme Risks: Review of November 2010 risk register
It also sets out the mitigating actions that have taken place since November 2010 and which are planned in the future, while protecting the language and form of the Risk Register.
The Department of Health has also published today a Scheme for Publication, which sets out proposals for reviewing and releasing material relating to the transition programme in the future.
See Transition Programme Scheme for Publication
See Transition Programme Risk Management Strategy
See press release
Material published under the Scheme for Publication will be published on the Department of Health's Transparency website.
Published 8 May 2012