World news story
Risk and Intelligence Training delivered to Kosovo Border Management agencies
This was published under the 2010 to 2015 Conservative and Liberal Democrat coalition government
Drugs and Crime Fund helps foster inter-agency cooperation to protect Kosovo borders and citizens from narcotics and other prohibited goods.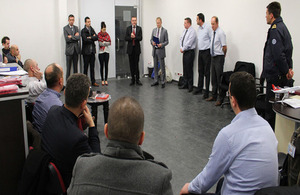 The British Government funded a project to assist development of Kosovo Border Management expertise in the field of risk profiling and intelligence development. Leading experts from the UK Border Force were in Pristina from 16-18 December 2014 to train 10 officers from the Kosovo Customs, Border Police, and Police Narcotic Directorate to counter smuggling of narcotics and other prohibited goods, and items that would pose a threat to the people of Kosovo. The topics covered in this training included: risk profiling and awareness skills, inter-agency co-operation and co-ordination techniques, questioning skills to establish credibility of travellers, and effective debriefing following detections or unusual incidents to guide future work.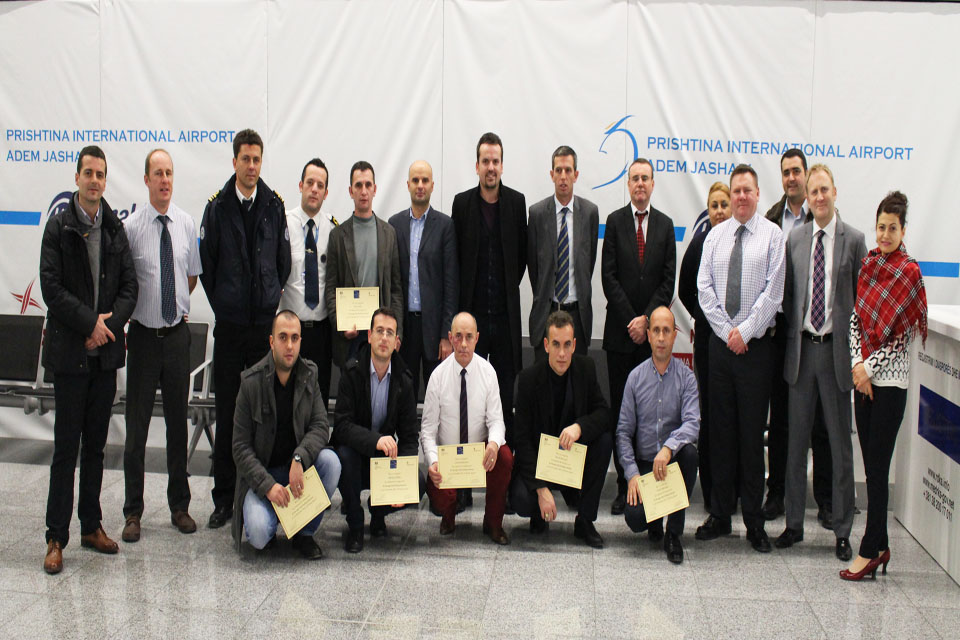 Through this project, the British Government seeks to support the growth of practical, effective inter-agency working and information sharing to improve the detection and prevention of criminals profiting from cross-border crime. This can be achieved only if the Kosovo agencies tasked to protect Kosovo's borders and citizens continue the cooperative approach of continuous communication and sharing of information with each other. Further UK training to support and sustain joint working between the border protection agencies is planned for 2015.
For more information on the activities, please visit the British Embassy Pristina website or follow us on Twitter @UKinKosovo.
Document information
Published: 19 December 2014