Press release
Rise in Welsh jobless becoming their own boss
Stephen Crabb: New Enterprise Allowance scheme is transforming lives across Wales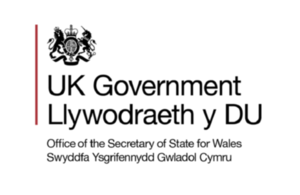 The number of new businesses set up by jobseekers in Wales taking advantage of the Government's New Enterprise Allowance (NEA) has risen by more than 50 percent in the past year according to new official statistics released by the Department for Work and Pensions (DWP) today.
A total of 3,740 new businesses have been created through the scheme in Wales since it was introduced in April 2011, with benefit claimants becoming their own boss on 1,310 occasions in the last 12 months alone.
Across Britain almost 70,000 new businesses have been set up under the NEA scheme, which provides benefit claimants who have a solid business idea with seed funding and a business mentor.
Figures show the most entrepreneurial benefit claimants are based in the North of England, however the 53.9 percent rise in the scheme's take-up in Wales since March 2014 is the fourth highest of all nations and English regions, and exceeds the British average of 50.8 percent.
The NEA helps jobseekers, lone parents and people on sickness benefits with a good idea to set up their own business. People on the scheme get expert help and advice from a business mentor who will help them to develop their business idea and write a business plan. If the business plan is approved, they are eligible for financial support payable through a weekly allowance over 26 weeks up to a total of £1,274.
DWP Employment Minister, Priti Patel, said:
Starting up in business successfully needs so much more than just funding – it needs the right support and advice at the right time, and we're doing just that through the New Enterprise Allowance scheme.

We will ensure that every part of Britain, including Wales, benefits from a growing economy and that everyone who works hard gets the opportunities they need to succeed.
The scheme has benefitted a wide range of people across Wales including former Ceredigion Parks and Gardens employee Meurig Davies. After being made redundant in 2014, father of three, Meurig decided to turn his passion for antiques into a new career and with the help of the New Enterprise Allowance (NEA) he opened Harbourside Antiques and Collectables in Aberaeron, Ceredigion.
Meurig said:
I have been really interested in antiques for about 20 years and have a lot of knowledge. There are no antiques shops around here so when a commercial property became available near my home; I looked into opening one up.
The shop, which sells a quirky and eclectic mix of both old and new collectors' items, is already proving popular, especially during peak tourism seasons. Meurig said that the NEA has helped him keep his business going.
He added:
It's been enormously helpful. I was nervous and excited when we opened on April 1. We have had a steady stream of visitors but while we've been waiting for the tourist season to start I've had to put every penny that goes in the till into paying bills and buying stock. The NEA grant has made sure I can get by. It feels brilliant to be my own boss and to be doing what I love. We're heading in the right direction and I feel confident about the future.
Denbighshire based businessman Rudi Thomas has also been helped by the scheme. Rudi set up his own café after leaving work as a lorry driver due to a long term arm injury. With the support of the NEA Rudi now runs a very successful beach front café called "Crofter's Pantry" on the North Wales Coast in Prestatyn. The café has gone from strength to strength and Rudi now earns a decent living and employs students on an on-going basis to work for him.
Rudi said:
I am really pleased so far in terms of the profit I have made and the customer satisfaction. In general I would highly recommend the New Enterprise Allowance as it is a great way of supporting you in the early stages of the business.
Secretary of State for Wales Stephen Crabb, said:
The New Enterprise Allowance scheme is transforming lives across Wales - rewarding ambition and aspiration with opportunities and support.

It is great that so many people in Wales are choosing to escape from benefits by becoming part of the next generation of entrepreneurs. People like Rudi Thomas from Prestatyn who used the New Enterprise Allowance to launch Crofters Café in Lower Grownant, and Meurig Davies from Ceredigion who opened an antiques business in Aberaeron. These people and many others are turning their ideas and dreams into sustainable businesses.

As more people realise their potential, more jobs are created and the Welsh economy continues to prosper. I hope this ever growing enterprise generation go on to become the employers of the future.
Notes to editors
The New Enterprise Allowance is available to:
people over 18 who are claiming Jobseeker's Allowance
people who are claiming Income Support as lone parents or who are sick
people on Employment and Support Allowance
eligible Universal Credit Claimants
Read the full statistics here
Published 24 June 2015