News story
Richard Ayre reappointed to the BBC Trust
Richard Ayre has been reappointed to the BBC Trust for 4 years from 1 August 2014 to 31 July 2018.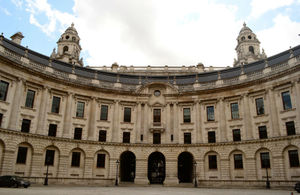 Mr Ayre's reappointment was made by Her Majesty The Queen by Order in Council, on advice from DCMS Ministers through the Prime Minister.
Biographical details
After a career as a broadcasting journalist, in Northern Ireland and in London, Richard Ayre spent 8 years as a founder board member of the Food Standards Agency. In 2008 he joined Ofcom, becoming chairman of its programme complaints board. He chaired the freedom of expression charity Article 19 and for the past 13 years has been freedom of information adjudicator for The Law Society. He left Ofcom to join the BBC Trust in 2010. He now lives on the Isle of Dogs in East London with his partner, the artist Guy Burch.
Published 19 June 2014