News story
Reyrolle Circuit Breaker
An incident occurred involving a Reyrolle 11kV SMV Hadrian circuit breaker rated at 630A. The concern is a flashover could occur while isolating…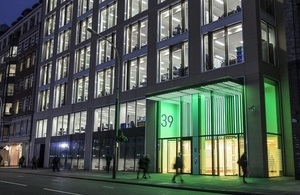 An incident occurred involving a Reyrolle 11kV SMV Hadrian circuit breaker rated at 630A. The concern is a flashover could occur while isolating the circuit breaker. This would be as a result of the busbar shutters dropping down onto the exposed metal bushings whilst in contact or close proximity to the live busbar or feeder contacts.
There may be a potential fault with design of the four split pins which are located to hold the shutter mechanism in place.
This estates and facilities alert, EFA/2011/006, explains that operators, service and maintenance providers should:
ensure the Reyrolle SMV Hadrian Circuit breaker is only withdrawn from the service position when both the busbar and feeder contacts have been made dead from a separate location
ensure the that a check is made on the four split pins which hold the busbar shutters in place
visually check all split pins and dowels on both ends of the feeder and busbar shutter mechanisms to ensure they are fully located in the hole in the dowel and the split pins are bent firmly round the dowel and they are orientated with the legs of the split pins in view.
Operators, service and maintenance providers should contact the manufacturer to seek advice on an individual case by case basis.
Published 16 December 2011