News story
Revisions to wildlife licences effective from 1 January 2015
Changes to general and class licence updates are being implemented after Natural England's public consultation earlier in 2014.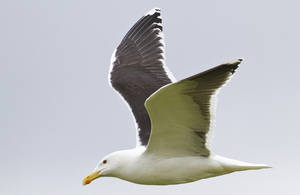 Update 9 January 2015: following customer feedback, terms and conditions in general licences GL04, GL05, GL06 and class licences CL03 and CL12 have been further updated for clarification purposes.
From 1 January 2015, you must make sure that you are operating under the conditions of these updated licences.
As a response to consultation feedback Natural England has made the licences easier to understand by:
developing a consistent format
rewriting the explanatory notes
This new format means that general and class licences will look different - but there are no major changes to the licence conditions - with the exception of those listed above.
General licences GL09, GL19 and class licence CL22 have not been re-issued this year.
A summary of Natural England Board decisions is available following the consultation.
Published 3 December 2014
Last updated 9 January 2015
+ show all updates
latest update on amended terms and conditions to selected general and class licences
First published.