Revised guidance on Clostridium difficile issued
DH publishes guidance on testing, reporting and managing C. difficile infections.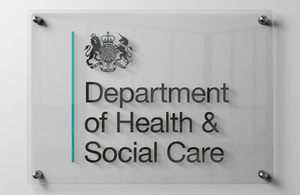 The Department today issued revised guidance on how to test, report and manage C. difficile infections.  In particular, the new guidance will help healthcare providers by identifying which two types of tests, which when used in combination, will deliver the most accurate results for C. difficile infection testing.
The guidance includes a testing algorithm that provides a step-by-step means of optimising performance, with the ability to clinically categorise patients with much greater accuracy.
It sets out:
who should be tested and the type of samples that should be taken;
the types of tests that should be used for detecting infections, and
what healthcare providers should do, depending on the outcome of the tests.
The updated guidance on the diagnosis and reporting of Clostridium Difficile provides a cost-effective and evidence based way of improving the accuracy of testing for the infection, and delivering better patient management and care.
Published 6 March 2012