News story
Review of tax arrangements for NHS organisations – submission to H M Treasury
The government published today a review of the tax arrangements of public sector appointees. The review identified the number of off-payroll…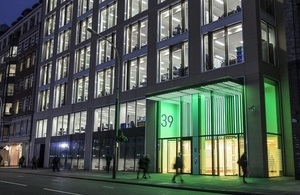 The government published today a review of the tax arrangements of public sector appointees. The review identified the number of off-payroll engagements worth more than £58,200 per annum across government and made recommendations to improve the transparency of these kind of arrangements. This document constitutes the submission to this review in respect of NHS organisations.
The Secretary of State and the Chief Executive of Monitor undertook a survey of all NHS organisations to inform the review. The survey included all board members of NHS Trusts, NHS Foundation Trusts, primary care trusts and strategic health authorities. The anonymised results are set out in the Treasury Review of Tax Arrangements of Public Sector Appointees: NHS Results document. These confirm that all the arrangements identified are entirely legal and that there is no evidence of any systematic attempt to avoid tax or national insurance. The Department will now work with HMT, Monitor and NHS employers to consider the Treasury's detailed recommendations and implement them where appropriate for the NHS.
The full review and recommendations can be found at www.hm-treasury.gov.uk
Read the review of tax arrangements for the Department of Health, the Department's Informatics Directorate and its arm's length bodies.
Published 23 May 2012