Review of tax arrangements for Department of Health – submission to H M Treasury
On 23 May 2012, the Government published a review of the tax arrangements of public sector appointees. The review identified the number of off…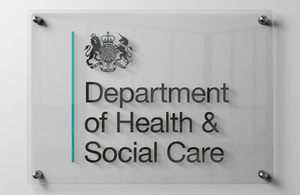 On 23 May 2012, the Government published a review of the tax arrangements of public sector appointees. The review identified the number of off payroll engagements worth more than £58,200 per annum across government - and made recommendations to improve the tax transparency of these kinds of arrangements. The following document constitutes the Department of Health's submission to this review. The full review and recommendations can be found at www.hm-treasury.gov.uk.
In response to this review, the Department is also carrying out its own review of the contracting and tax position of its off payroll workforce.  The review will include an evaluation of existing policy in this area in order to confirm that all the arrangements identified are appropriate and that there is no evidence of any attempt to avoid tax or national insurance.
The attached information is set out in three worksheets covering data for the Department of Health, the Department's Informatics Directorate and its arm's length bodies.
Published 23 May 2012