Review of music education
All children should be given the chance to learn an instrument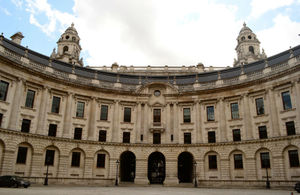 An independent review of music education has been launched today. Led by Darren Henley, Managing Director of Classic FM, the review will look at improving the access and opportunities young people have to experience and understand music.
"It's a sad fact that too many children in state schools are denied the opportunity to learn to play a musical instrument," said Michael Gove, Secretary of State for Education. "Evidence suggests that learning an instrument can improve numeracy, literacy and behaviour. But more than that, it is simply unfair that the joy of musical discovery should be the preserve of those whose parents can afford it."
"Immersion in music can lead to improved social skills and educational success, with behaviour, well-being, confidence, team working and concentration skills all proven to improve with good music provision," said Ed Vaizey, Minister for Communication, Culture and the Creative Industries.
Objectives
The review will focus on:
how to make sure that music funding benefits more young people
improving the music opportunities young people receive both in and out of school
improving the teacher training and professional development offered to music teachers
how to attract more music professionals into schools
how best to offer quality live music experiences to all young people
The review is expected to make its recommendations before the end of the year.
Further information
Published 29 February 2012