Returning respect and pride to town planning
Town planners have become a lightning rod for people's sense of frustration with the current planning system, Decentralisation Minister Greg…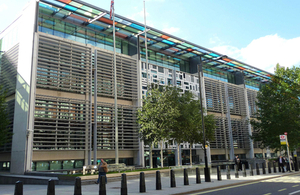 Town planners have become a lightning rod for people's sense of frustration with the current planning system, Decentralisation Minister Greg Clark said today.
Mr Clark said planners were in one sense the first victims of a top down system that has curtailed their use of professional discretion and marginalised them as "agents of imposition" in the eyes of local communities.
New radical reforms to the planning system to be included in Localism Bill will fundamentally change the role of planners so they work for and with the community, helping local people to articulate their vision for their neighbourhood and rightfully restoring respect for the profession, Mr Clark said.
Speaking to the Town and Country Planning Association (TCPA), Mr Clark said:
Planners have an awesomely important job to do, but have had their professional judgement curtailed by endless national and regional prescription and guidance, with too little opportunity for genuine planning. Instead, planners have become a lightning rod for people's sense of frustration with the current system, often being seen as agents of imposition for Whitehall's instructions.

Our proposals will change the role of town planners, freeing them to use their professional skills to help local people articulate their vision for their town or village or neighbourhood, and make it a reality. In doing so neighbourhood planning can help to restore respect for the profession so that it is properly valued, and never reviled.
Mr Clark told the TCPA that neighbourhood planning being introduced in the Localism Bill, alongside existing plans, would place an unprecedented level of influence and power at a very local level, enabling communities to shape the places they live in.
Every community will have the right to introduce a neighbourhood plan, allowing local people to decide where new shops, offices or homes should go and what green spaces should be protected. If local people then vote in favour of new 'Neighbourhood Plans' in local referendums, councils will have to adopt them.
The new powers will allow communities to be able to confer full planning permission where people are most keen to take control and have certainty over development. In other areas, people will be able to grant outline permission with conditions, for example on design details.
Twitter
Keep up to date with the Department by following us on Twitter (external link).
Media enquiries
Visit our newsroom contacts page for media enquiry contact details.
Published 30 November 2010