News story
Retail banking investigation presses ahead
Since the launch of the in-depth market investigation on 6 November, the retail banking team has been gathering information from interested parties and liaising with regulators and government.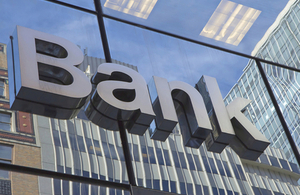 We published an issues statement on 12 November and have now appointed GfK NOP Ltd to conduct a survey of personal account customers. In the New Year the team will be conducting site visits across the UK.
See the retail banking case page to read the full investigation update.
Published 22 December 2014